Elton John And David Furnish Expecting?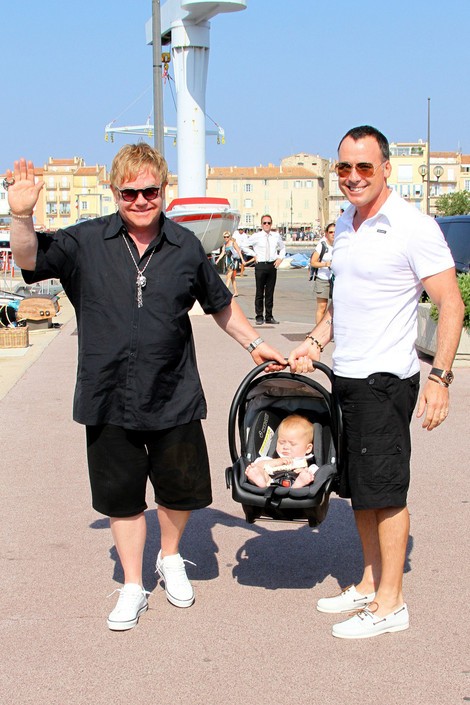 Eighteen months ago British pop legend Elton John and husband David Furnish became the very proud parents of a baby boy – Zachary Jackson Levon Furnish John. 
Since the birth of Zachary, Sir Elton admits that he thinks about his son 24 hours a day.  He also sated that he does not wish for Zachary to grow up an only child and wishes to have more children.
If the rumours circulating turn out to be true, that expansion is now in the process of taking place.  Reports are stating that not only has Sir Elton and David contacted the same surrogate who carried Zachary; but that the woman is already carrying a baby brother or sister for young Zachary.
The 65 year old Sir Elton admits to have partaken in copious amounts of alcohol and drugs in the past; but, he has ceased using the vices and has been clean and sober for the past 20 years.  "By all rights I shouldn't be here today.  I should be dead," said Sir Elton in a recent interview.
Sir Elton and Furnish were among the first couples to marry under the Civil Union law in the United Kingdom in 2004.