Ellie Kemper From 'The Office' & 'Bridesmaids' Weds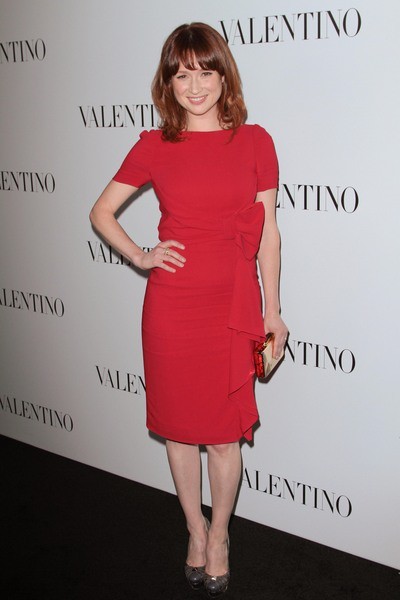 "Bridesmaids" star Ellie Kemper became a bride on Saturday after marrying her writer fiance in New York. The actress wed Michael Koman in a romantic ceremony in front of family and friends, including her "The Office" co-star Mindy Kaling.
 
Kaling broke the news on Twitter yesterday morning, posting, "Today a member of the only fictional band I've ever been in is getting married. Not edhelms or bjnovak, the lovely Ellie Kemper. Xoxo."
 
Days before the ceremony, Kemper told E! News, "In real life, I've been a bridesmaid like a dozen times and after doing that movie I thought maybe I'll have some insight into wedding planning, but I took none of that insight. I'm as, panicky, as uptight as any bride ever was."
 
Kemper announced her engagement to Koman in December and in May, Ellen DeGeneres surprised the star with a stripper in a mock bachelorette party skit on her TV show.