Ellie Goulding Denies Breast Implant Rumors, Blames Lack Of Exercise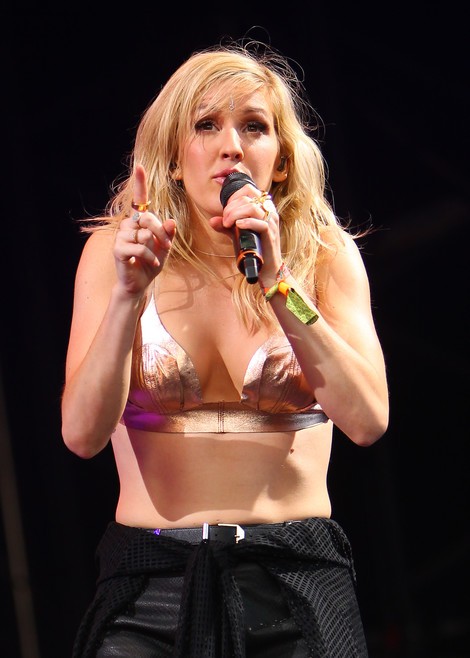 British pop star Ellie Goulding recently talked to Glamour magazine about her breast size, denying rumors she got implants. The singer wore a series of revealing costumes during some recent concerts, spurring rumors that she may have gotten a boob job.
The star, 27, insists she would never do that.
"I'm petrified of anything like that. My friends will think that's hilarious. I ran every day for seven months, maybe too obsessively, and when I stopped I became curvier," she told the magazine.
 
"My boobs look bigger because my waist is smaller. People underestimate how you can shape your body. Since I stopped eating meat and fish, my body's better than ever. I feel calmer, clean, although I drink and smoke. And - touch wood! - I never get ill on tour anymore. And it's always hectic, man."
But that doesn't mean she isn't tempted by unhealthy treats.
She posted a photo of a delictable looking chocolate basked on Instagram on Wednesday. "Making my no sugar/dairy vibes REAL easy, even the bloody basket's made of chocolate," she captioned the image.