Ellen Pompeo Gets Candid About Katherine Heigl's Exit From 'Grey's Anatomy'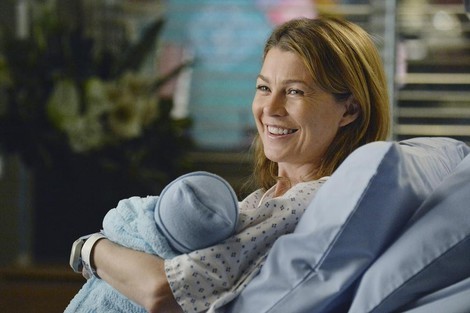 Ellen Pompeo has pulled no punches in an interview with the New York Post about Katherine Heigl's exit from "Grey's Anatomy" and the writer's desire to pair her character, Meredith Grey, with Isaiah Washington's Dr. Preston Burke.
Heigl left the series in 2010, and Pompeo explained: "You could understand why she wanted to go - when you're offered $12 million a movie and you're only 26. But Katie's problem is that she should not have renewed her contract. She re-upped, took a big raise and then tried to get off the show. And then her movie career did not take off."
Indeed, Heigl has struggled with her film career after a string of box office disappointments, including "One for the Money" and "The Big Wedding."
 
Pompeo added, "Hurt feelings, combined with instant success and huge pay checks started things spinning out of control. The crazier things got, as I watched all the tumult with Isaiah and then the Katie thing, I started to focus on the work. I just tried to not pay attention to all the noise around me."
As for Washington playing her love interest, Pompeo felt the storyline was too close to her real life. She is married to African-American music producer Chris Ivery and obected to creator Shonda Rhimes' desire to pair the characters together.
"You know they wanted Isaiah Washington to be my boyfriend. Shonda really wanted to put a black man in the mix. I didn't think they were really going to put an interracial couple on the show and I didn't want him. It was too close to home. I said I wanted that Dempsey kid," Pompeo said.
Washington was dismissed from the series in 2007 after making a homophobic slur towards castmate T.R. Knight in an on-set dispute with Dempsey.
"I think that once Isaiah did not get the role (of Grey's lover) it backfired," she said.
Sandra Oh, Pompeo and Heigl during the show's early days: