Ellen Page Is Keeping Christopher Nolan's 'Inception' A Secret

After "
The Dark Knight
,"
Christopher Nolan
knows he has to deliver a big bang with his next film. That's why he's not telling anyone what "
Inception
" is about. At least he can make it a surprise until it's released. All we know is it's a sci-fi blackmail thriller.
Ellen Page
, who costars in the film with
Leonardo DiCaprio
, is enjoying keeping the secret. "I'm so happy that it's so secretive," Page said. "The other cast I'm working with, we just constantly reflect on what we're doing and are all so excited to be a part of it."
If we can't know what Nolan has in store for us next summer, at least we have Page's word that he hasn't let success go to his head. He's bringing the same A game to "Inception" that he did to his comic book movies.
"When you're shooting a movie with him, it's like this is a big movie but when you're working with him, it feels like you're just working with this filmmaker," Page continued. "There's no ego there. It's not like what you hear about some other big directors. There's no ego."
Nolan still has a clear director's vision, so whatever "Inception" is will be exactly what he wants it to be. "He's just this amazing filmmaker who knows what he wants and has written an awesome script."
"Inception" opens July 16, 2010.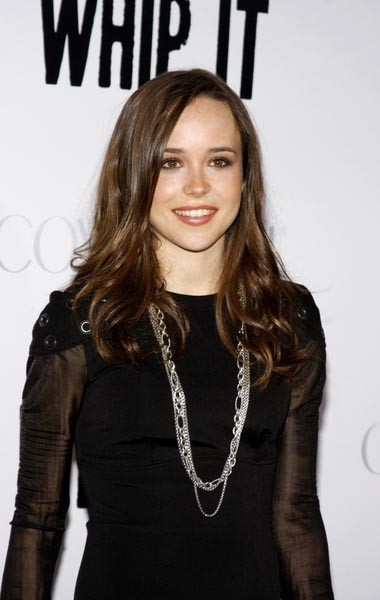 Image © David Gabber / PR Photos
Other "Inception" cast includes:
Ken Watanabe
,
Joseph Gordon-Levitt
,
Marion Cotillard
,
Tom Hardy
,
Cillian Murphy
,
Tom Berenger
,
Michael Caine
Story/Interview by
Fred Topel
Starpulse contributing writer
(Starpulse in Hollywood)
: Every week, Hollywood's biggest stars are meeting in the hot spots and Starpulse is there.