Ellen Hollman (Saxa) On Series Finale Of 'Spartacus: War of the Damned'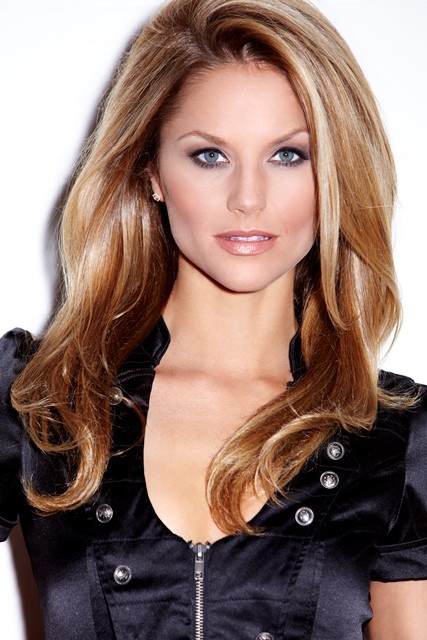 After speaking with Ellen Hollman, Saxa on Spartacus: War of the Damned, earlier this year, it only made sense to talk to her again to get her thoughts on the series finale that aired last month.
(Spoilers ahead if you haven't seen it of course!)
Here's what we discussed:
Let's get this out of the way first: what did you think of your death scene?
You mean perishing on the battlefield amidst my fellow warriors in the arms of the God of the Arena himself? Pretty damn awesome.
You started out in the season very much with Gannicus, but he pulled away and we saw less of you towards the end. With that being the case, how come she still basically said she loved him while dying in his arms?
The denouement of 'Gaxa' was always destined. Even as quoted by Spartacus himself, Sybil represented innocence, purity and those we were meant to protect. I was beyond fortunate to have the writers keep me around until the final showdown, despite not being Gannicus' better half anymore ;)
What did you think of Saxa's decision to have her last words in her native tongue instead of a language Gannicus understood?
Even in her fleeting moments Saxa was true to who she was, a tenacious and proud German warrior. Despite not speaking the language himself, Gannicus understood her deeper meaning. After all, what's more important than love at your last breath?
What did you think of some of the other death scenes?
We were all fortunate to watch it on the big screen together as a little Sparty family. Between sniffles, cheers and aw stricken gasps, I would say everyone had a spectacular gruesome departure.
Are you sad Spartacus is "already" done? What will you be doing next?
It's bitter sweet to say the least. Who wouldn't want to run around in a loincloth beating up handsome gladiators all day? I did however give it my absolute all, and it was one hell of a ride. The friendships and experience of working on such on amazing show will last a lifetime. As they say though, on to the next.
In my case? I hope it won't be holding a cardboard sign that says, "will act for food."