'Ellen DeGeneres Show' Will Be First Daytime Talk Show To Air In China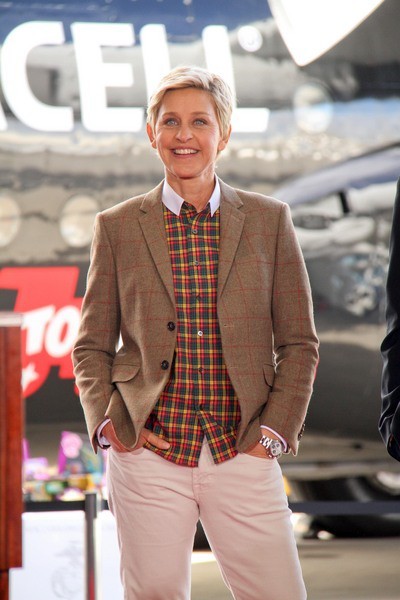 "The Ellen DeGeneres Show" will be the first U.S. program of its kind to air in China. The series debuted stateside in 2003.
Warner Bros., which distributes the show in the United States, has partnered with China's leading online video service provider, Sohu Video, to broadcast the daytime talk show.
Even though Chinese media officials are often strict with western programming aired in the country, president of Warner Bros. Worldwide Television Distribution Jeffrey Schlesinger believes DeGeneres' show is family-friendly enough to appeal to many viewers in China.
He said in a statement: "Ellen has clearly differentiated herself and her talk show from so many of the controversial conflict-oriented talk shows... She has an unmatched and unique brand of family-friendly humor and love of pop culture that appeal to audiences of all ages in a very fun one-hour of programming."
DeGeneres revealed the news on Tuesday's show, greeting Chinese viewers with, "'Ni hao! Ni Hao. Ni hao, y'all!' ... It's basically the same show, but it will have subtitles and be called The Happy Lady Dance Hour.'"
An average of 4 million viewers tune in to "The Ellen DeGeneres Show" per episode, making it one of the highest-rated programs on U.S. daytime television.
DeGeneres will also be hosting the Academy Awards on March 2.