Ellen DeGeneres Receives Mark Twain Award For American Humor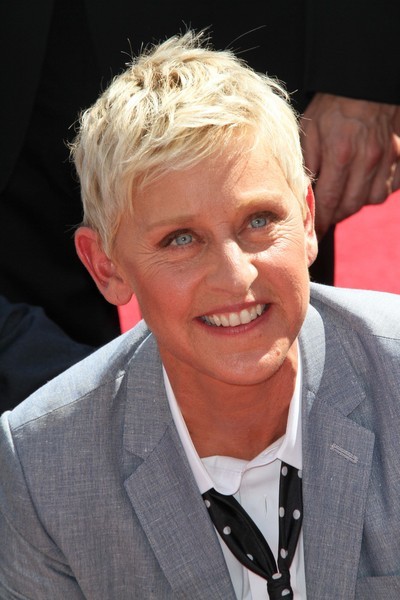 Ellen DeGeneres followed in the footsteps of Bill Cosby, Tina Fey and Will Ferrell on Monday as she became the latest recipient of the Mark Twain Prize for American Humor.

Hollywood stars Jane Lynch, John Krasinski and Kristin Chenoweth, and singer Jason Mraz helped honor the funnywoman as she became the 15th recipient of the accolade at a ceremony in Washington, D.C.

DeGeneres told reporters on the red carpet she was thrilled with the prize, insisting, "I'm flattered. It's fantastic. Of course I think, 'What took so long?' You don't do it for awards, you do it to make people happy."

Her wife Portia de Rossi, who also attended the event, gushed, "I am very, very proud of Ellen. She's not only the funniest person I know, but she's such a good person."

Additional former trophy holders include Steve Martin, Billy Crystal, Saturday Night Live boss Lorne Michaels, and Whoopi Goldberg.