Ellen DeGeneres Passes Out Pizza To Brad Pitt, Julia Roberts, More Stars At The Oscars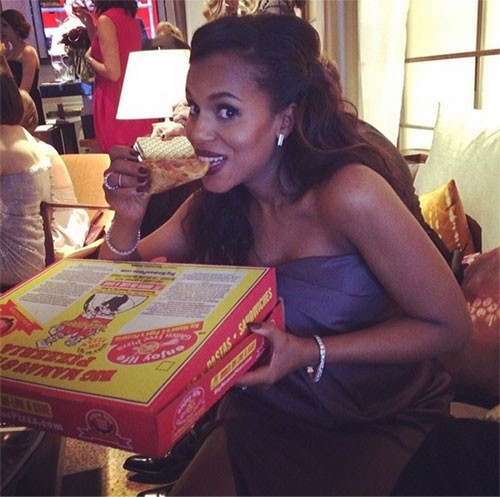 Knowing that some celebrities starve themselves to squeeze into their red carpet gowns for the Oscars, Ellen DeGerenes had pizza delivered during the 86th Annual Academy Awards on Sunday night.
"Brad? Angie? Pizza?" the host asked the famous couple. Brad Pitt asked for pepperoni, in case you wanted to know. Julia Roberts is apparently a cheese lover.

DeGeneres joked with the delivery guy, "Who's your favorite movie star? They're here." She also asked the crowd to pony up to pay for the meal because she didn't have any money.

Who actually ate the pizza? Brad Pitt, Jennifer Lawrence, Harrison Ford, Kristen Bell and Dax Shepard all had a bite to eat.

And a very pregnant Kerry Washington posted a photo on Instagram with the caption: "Yes! @TheEllenShow ? There IS gluten-free pizza!!!! #OSCARS #greenroom."