Ellen DeGeneres Named 2012 Mark Twain Prize Recipient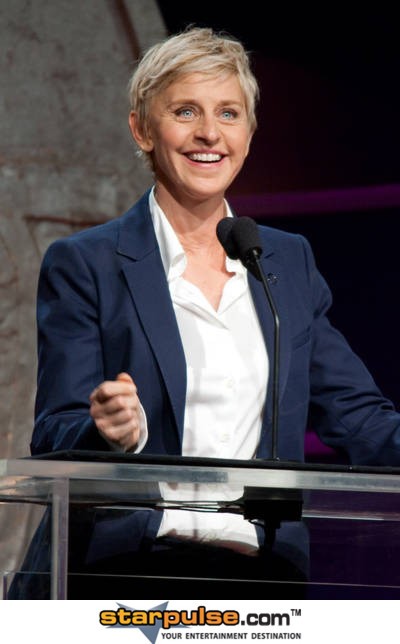 Comedienne-turned-talk show host Ellen DeGeneres is to be honored with this year's Mark Twain Prize for American Humor.

The beloved Finding Nemo star has been named the recipient of the 15th annual accolade, which she will collect at a ceremony in Washington, D.C. in October.

Joking about her latest honor, DeGeneres says, "To get the same award that has been given to people like Bill Cosby, Tina Fey and Will Ferrell, it really makes me wonder... why didn't I get this sooner?"

Additional former trophy holders include Steve Martin, Billy Crystal and Whoopi Goldberg.