Ellen DeGeneres & Kara Dioguardi Out On 'American Idol;' Steven Tyler & JLo To Replace Them?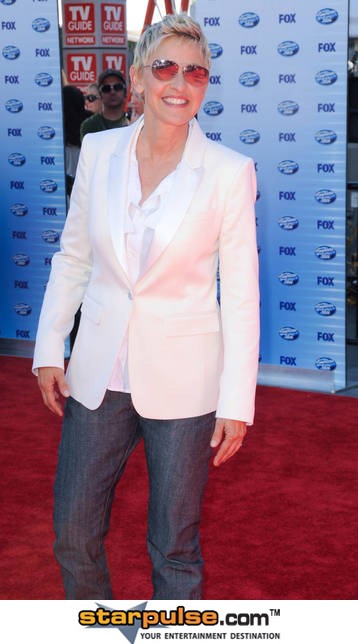 Ellen DeGeneres has quit her role as a judge on "American Idol" less than a year after she was drafted in to replace Paula Abuld.
 
The funnywoman was hired by TV executives last August to take Abdul's seat on the panel after the singer walked away from the show following eight seasons.
 
DeGeneres is leaving the talent show too, admitting she wasn't the "right fit" for the tough role because she hated upsetting the wannabe contestants.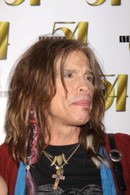 A statement from the star reads, "A couple months ago, I let FOX (network) and the American Idol producers know that this didn't feel like the right fit for me. I told them I wouldn't leave them in a bind and that I would hold off on doing anything until they were able to figure out where they wanted to take the panel next. It was a difficult decision to make, but my work schedule became more than I bargained for.
 
"I also realized this season that while I love discovering, supporting and nurturing young talent, it was hard for me to judge people and sometimes hurt their feelings. I loved the experience working on Idol and I am very grateful for the year I had, I am a huge fan of the show and will continue to be."
 
Idol creator Simon Fuller adds, "I loved Ellen's passion for the artists and her nurturing skills. She brought honesty and optimism to our judging panel and I will miss her greatly."
 
The show's bosses now have a tough time on their hands - they need to find two new judges to replace DeGeneres and Simon Cowell, who stepped down from his role on the panel earlier this year.
 

Singer/songwriter Kara DioGuardi has been fired from "American Idol" and is set to be replaced by Aerosmith rocker Steven Tyler, according to a new report.
 
The revolving door of judges on the TV talent show is spinning once again - Dioguardi is said to have been booted from the judging panel as part of producers' ongoing cast shake-up.
 
TMZ.com reports TV bosses have finalized deals to recruit both Tyler and Jennifer Lopez, who will join Randy Jackson for a three-judge format on the upcoming 10th season, due to premiere in the in January.
Recent reports suggest Jessica Simpson and Jennifer Lopez are being lined up to take their seats at the judging desk.
See more "American Idol" photos here!