Ellen DeGeneres Does Halloween Show Dressed As Nicki Minaj: Best Celebrity Costume Ever?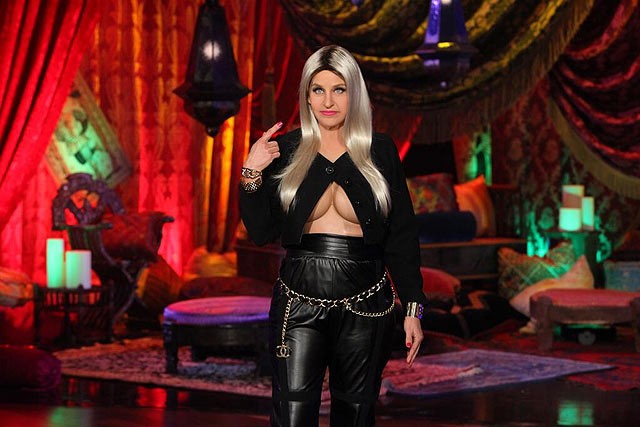 Ellen DeGeneres has unofficially officially won the 2013 celebrity Halloween costume contest.

The daytime TV host surprised viewers Thursday by showing up wearing a very revealing Nicki Minaj costume.

Ellen's costume was nearly an exact replica of the outfit Minaj wore on her show in late September -- complete with fake boobs.

"I got the whole look down," she told the audience. "I even have the same shoes on. I think I do -- I can't see my feet -- but I think I do.

"I normally don't wear things this sexy, but when you dress as Nicki Minaj you have to. So here are my boom booms and my super bass," she added.

The outfit impressed her Minajesty as well.

"I didn't know Ellen could get any sexier," the rapper tweeted.