Ellen DeGeneres Dances In The Street To Promote The 2014 Oscars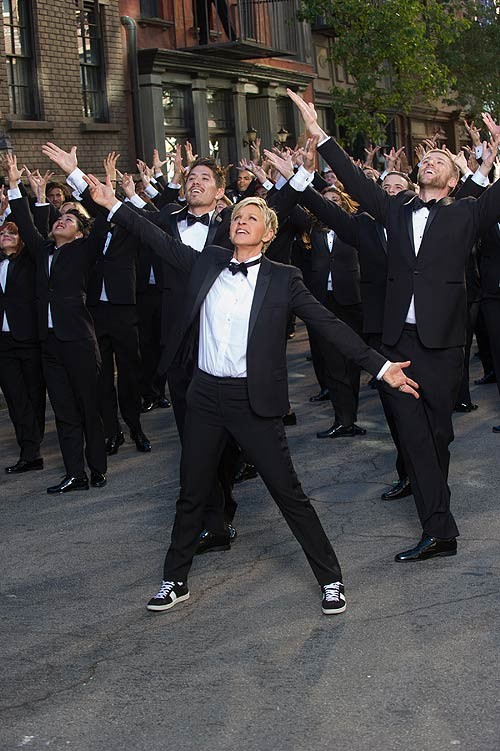 Now that Oscar season is officially upon us, the first trailer for 2014's Ellen DeGeneres is gearing up for her hosting duties with a little song and a little dance.

The talk show host dances along with 250 men and women wearing tuxedos in the new trailer for the 86th annual Academy Awards, which will air live on ABC Sunday, March 2, 2014.

Ellen gets her dance on and lip-syncs to Fitz & The Tantrums' "The Walker" in the video.

"I had the best time making this," Ellen said of the video, which will run in movie theaters across the U.S. beginning on January 3.

The video was directed by "Bridesmaids" helmer Paul Feig, who also came up with the concept.

"I am so excited to be hosting the Oscars for the second time," Ellen said when she was announced as the next host back in August. "You know what they say -- the third time's the charm."

She last hosted the ceremony in 2007. Martin Scorsese's "The Departed" won Best Picture that year.

Check out the trailer below...