Ellen Barkin Gave Son 'Cursing Hour'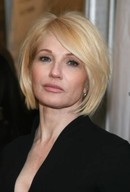 Foul-mouthed actress Ellen Barkin allowed her young son to cuss to his heart's delight for an hour a day so he would avoid swearing at school.

The Ocean's Thirteen star, who is known for her love of curse words, admits she adopted the unusual method of parenting in a bid to keep Jack Daniel, now 22, from using bad language in front of his teachers.

She says, "I used to give my son cursing hour when he was little to get it all out so he wouldn't curse at school.

"(He was) maybe like, five. Otherwise he'd do it at school and say he learned it from his mother and father."

Jack is Barkin's eldest child with ex-husband Gabriel Byrne. The actors, who divorced in 1999, are also parents to teenage daughter Romy.