Elle Macpherson's Lingerie, Kara Dioguardi's New Song, Brown Doesn't Remember & More (Links)

Check out today's hot selection of links from around the web. Starpulse members can submit links to stuff all around the web, like articles, videos, strange news, photo galleries and more.
Elle Macpherson's New Lingerie Collection -
CocoPerez
The future of daytime TV in question -
WonderWall
Chris Brown doesn't remember beating Rihanna. Bet she does though -
PopEater
Is Paris the new Angelina? -
Fab Life
Better Jessica butt: Alba or Biel? -
Celeb Roundup
AI winner Kris Allen turned down a song written by judge Kara Dioguardi, so she recorded it herself (facepalm) -
Bitten & Bound
Barbie's Ken Turned Into A Hipster -
BuzzFeed
Kissing Robots -
The Frisky
Photog Busted Shooting Naked Model at Art Museum -
Asylum
Which Celeb Was Wearing These INSANE Heels When She Got A Parking Ticket Yesterday? -
Glamour
What not to bring to college (a guide for freshmen) -
College Candy
Taylor Lautner in Teen Vogue -
Starpulse
Finally, a dual monitor laptop-
Technabob
Submit a link here!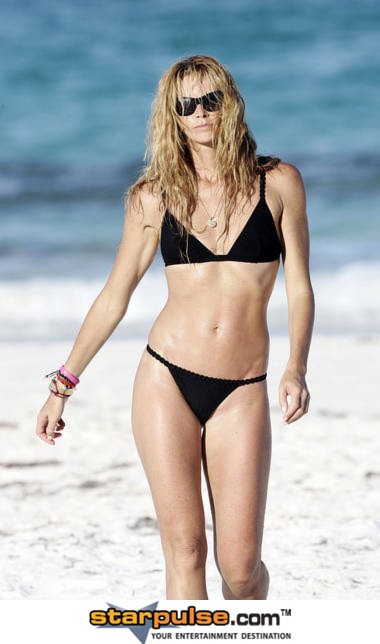 Image © Austin Gorum / PR Photos

More great links on Starpulse's
On the Web page!
Share your thoughts on these links below!