Elle MacPherson's Husband Sued Over Helicopter Crash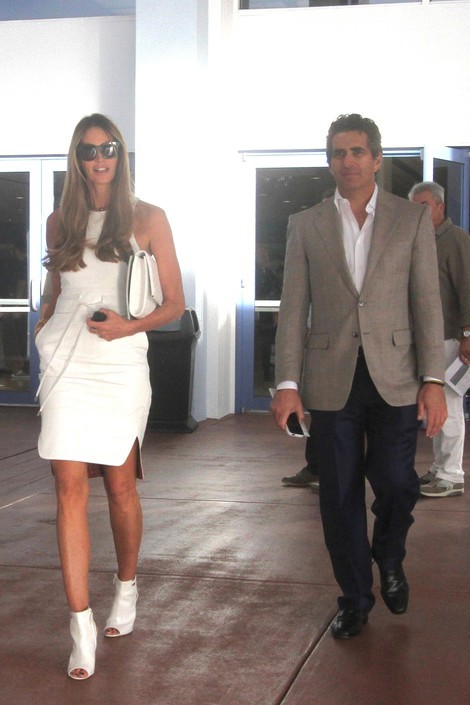 Australian supermodel Elle Macpherson's husband has been hit with a lawsuit over claims he was behind the controls of a helicopter which crashed and killed his friend.

Miami billionaire Jeffrey Soffer narrowly cheated death in the gruesome accident, which occurred when the aircraft crash-landed in the Bahamas last year, and he went on to revive his on/off relationship with the 49 year-old star.

Soffer's friend Lance Valdez was killed in the crash, and his widow, Dasha, has now filed a lawsuit alleging Soffer, who does not have a helicopter flying license, was actually behind the controls of the craft instead of the pilot.

In the suit, filed on Monday at a court in Miami, Dasha claims she was duped into accepting a $2 million insurance payout when Soffer should really be liable for her husband's death.

A statement from Soffer's attorney Bob Martinez, released to New York Post gossip column Page Six, reads "Jeff Soffer is very sympathetic to Dasha and the children for their grave loss... Mr. Soffer denies all the allegations of wrongdoing... They are all without any merit."

Macpherson married Soffer earlier this year.