Elizabeth Taylor: The Best Performances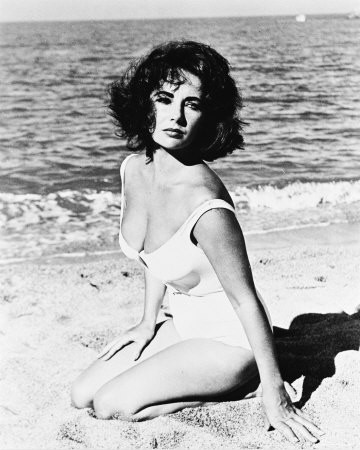 When Elizabeth Taylor died Wednesday, she hadn't had a movie role in 17 years, and no major role in film in much longer than that.  Yet she was always in the public eye.  Between her humanitarian efforts, her tweets, her failed romances, and even White Diamonds, she never faded from memory.  Yet, it's those awesome film roles that made her an icon in the first place.
Here, then, are what I consider to be her five best film performances.  Everyone will have a different opinion on this subject, but I'm guessing everyone can agree on a couple of them.
Here they are, in descending order.
5. Katharina in Taming of the Shrew (1967)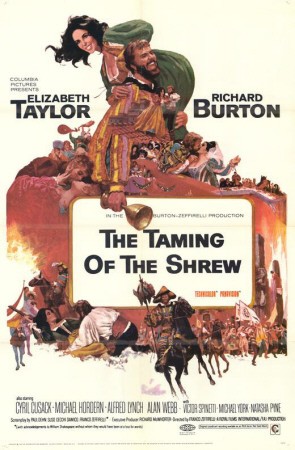 After'Who's Afraid of Virginia Woolf? a year earlier in which she played against type incredibly successfully, how could Taylor resist the role of a hellish shrew?  As Katharina opposite Richard Burton's Petruchio, she made a Shakespeare story appealing, funny and accessible.
4. Maggie in Cat on a Hot Tin Roof (1958)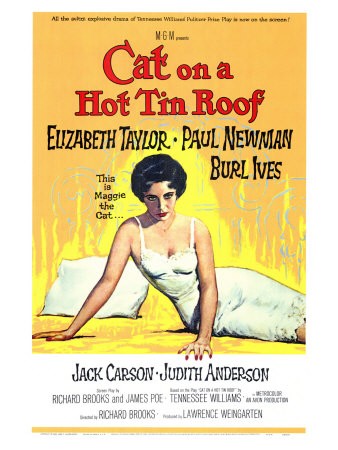 Opposite Paul Newman's Brick, Taylor lit up this intense drama as Maggie, taunting her alcoholic husband about his relationship with his dead best friend but attempting to lure him off the bottle.  Many would mimic her performance on stage in this Tennessee Williams drama, and clearly her sexy performance left a lasting impression.
3. Catherine in Suddenly, Last Summer (1959)
Elizabeth Taylor, Katharine Hepburn and Montgomery Clift… how could this film go wrong?  Taylor's performance as a woman who witnesses her cousin's haunting death – and combat's Hepburn's attempt to lobotomize her – is stirring and disturbing.  She received her third consecutive Lead Actress Oscar nomination for her performance.
2. Angela in A Place in the Sun (1951)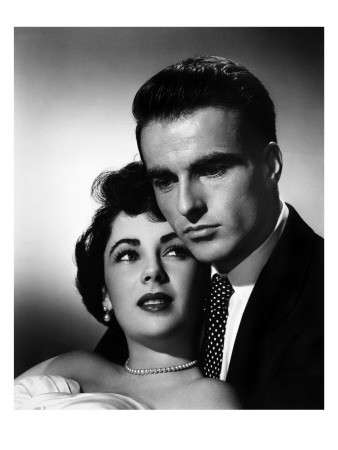 It's shocking to believe Taylor was just 19 when this movie came out.  As Angela, she plays opposite Montgomery Clift's George Eastman, escaping a marriage to Alice (Shelley Winters) through tragic circumstances.  Her role as a high society woman was quite a contrast to Winters' harrowing performance, but it left just as strong an impression.
1. Martha in Who's Afraid of Virginia Woolf? (1966)
This was the film that re-defined the MPAA's standards.  Its frank dialogue about sex, alcohol and family relations was controversial at the time.  Now, it's moving and entertaining, but hardly shocking .  Taylor and Burton perfectly play off each other, and she performs waaaaay against type.  Only 34 when this was released, she packed on weight and played over 15 years her senior to make Martha a convincing bitter wife.  It's not until the film's final two minutes – literally – that we understand the severity of Martha's anguish.  And Taylor saved all the stops for those final moments.  It's a heartbreaking lump in the throat. She won her second Oscar for the role.
In Taylor's obituary in The New York Times – notably written by Mel Gussow, who died nearly six years ago, Taylor was quoted as saying, "What I try to do is to give the maximum emotional effect with the minimum of visual movement."  This is an interesting observation, most notably because even though she may have not been physically moving much during these performances, she was moving our hearts with pure talent.