Elizabeth Olsen Thinks It's 'Great' That 'Fifty Shades Of Grey' Is Getting Ladies Into Bondage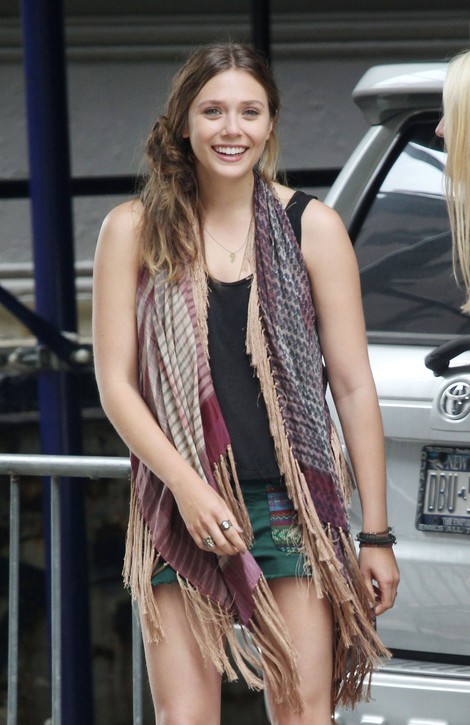 Elizabeth Olsen approves of bestselling erotic novel "Fifty Shades Of Grey" by E.L. James because it helps women openly discuss their sexuality.
 
The younger sister of fashion designer twins Mary-Kate and Ashley thinks it is happy female readers are embracing their fantasies after reading the sexy novel.
 
She told BullettMedia.com, "It's had a huge impact on society. Apparently rope sales have skyrocketed because women who've read the book are really getting into bondage, which is kind of great. It's such a taboo for women to actually discuss sexuality without the help of Cosmopolitan.
 
"All of a sudden, this book has become a sensation because the women reading it haven't had access to this kind of thing before. I was talking to a guy who was making a joke about it, saying, 'Clearly these women just need to watch porn.' In a way, he's right."
 
However, Olsen absolutely won't play heroine Anastasia Steele in the upcoming big-screen adaptation. When asked if she would sign up for the role, she said, "No, no, no!"
Olsen has starred in "Silent House" and "Martha Marcy May Marlene."