Elizabeth Hurley Turns The World Pink For Breast Cancer Awareness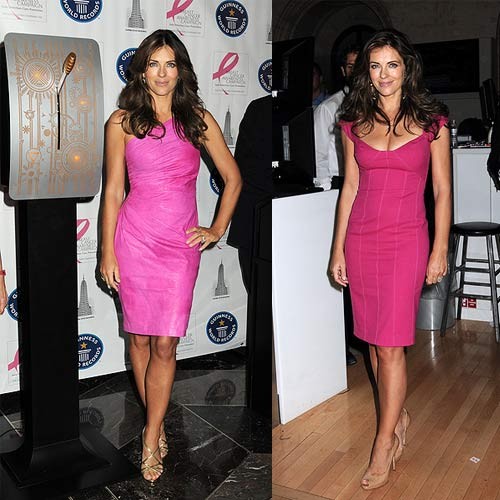 Actress/model Elizabeth Hurley is celebrating after breaking the world record for illuminating the most historic landmarks as part of a new Estee Lauder breast cancer awareness initiative. The star 'double-dressed' for the event - first ringing the closing bell at the New York Stock Exchange with Evelyn Lauder, and then flipping the switch to turn on new pink lights, to commemorate the event, atop the Empire State Building.

The British beauty has been the cosmetics company's celebrity breast cancer champion for the past 15 years and for 24 hours across Thursday and Friday she helped turn monuments around the globe pink.

Other landmarks to be turned pink included the Sydney Opera House in Australia and the Taj Mahal Palace & Tower Hotel in India.

A total of 39 buildings were lit up - enough to gain the Guinness World Record for Most Landmarks Illuminated for a Cause in 24 Hours.

And Hurley is delighted with the accolade and awareness drive.

She says, "We are thrilled to be creating a new Guinness World Record commemorating an important initiative started by Evelyn Lauder 11 years ago. It's an honor and privilege to travel around the world with Evelyn, illuminating landmarks in pink lights and sharing our awareness with everyone we meet.

"It's wonderful to see the global impact that these illuminated landmarks have, motivating women to see their doctors regularly, perform a monthly breast self exam, and get an annual mammogram if they're over the age of 40. Our goal is to spread this message to women in all corners of the world."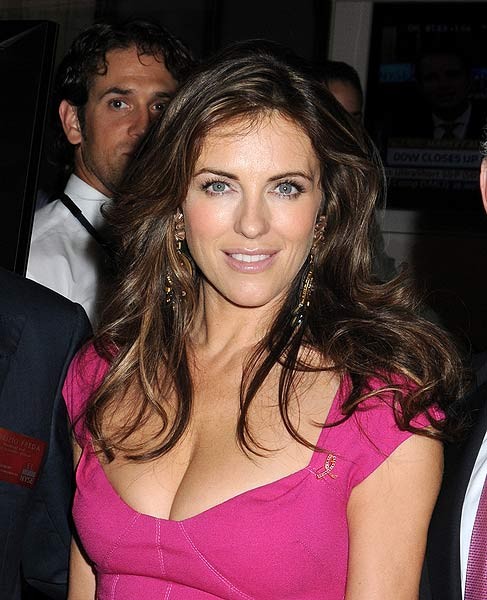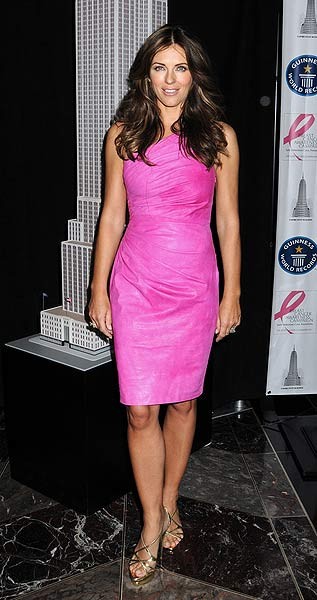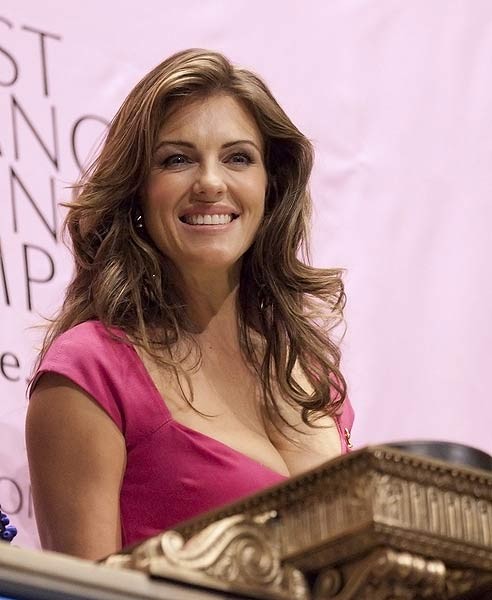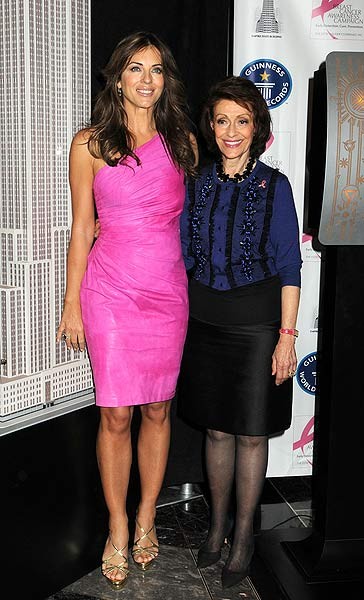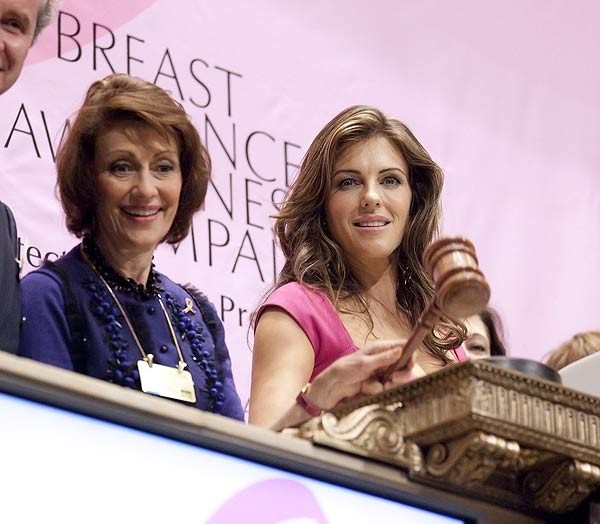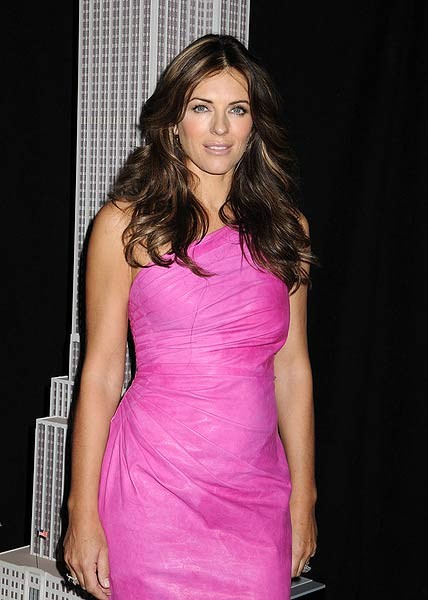 More: Celeb Photo Features | Fashion Photo Features
Click for more great Elizabeth Hurley pictures: