Elizabeth Hurley Loves Elton John's Balls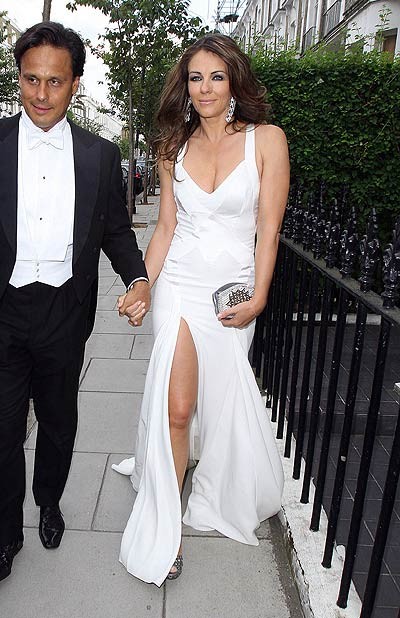 Elizabeth Hurley showed off some thigh as she and husband Arun Nayar left their London home and went to the Elton John annual White Tie and Tiara Ball fundraiser on Thursday.

The model recently admitted she tapes all of her interviews with journalists after a "bad experience" with a reporter left her wary of of misquotes.

She explained, "I had a bad experience once, with a Conde Nast mag in America.

"He (the reporter) misquoted me hideously (and made) a mean and personal comment about someone I'm close to. But I had the whole thing on tape, so it was nice to know I could play (in court) this incredibly boring interview if I had to."

This year's White Tie and Tiara Ball raised nearly $8.5 million.
(click pic for next)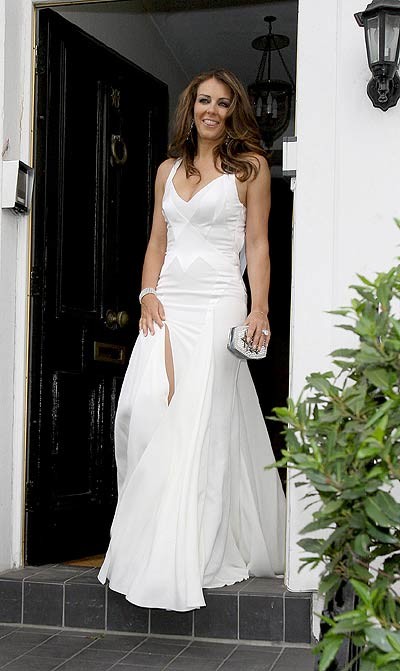 Click the pics for larger images:
- Click here for more Elizabeth Hurley pictures! -