Elizabeth Banks Wears A Vibrant Yellow Backless Dress To 'Hunger Games' Premiere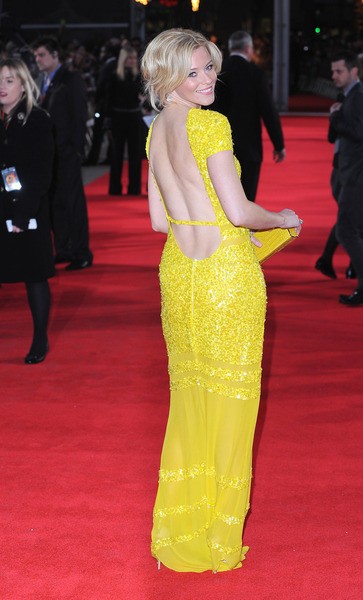 Elizabeth Banks brought spring with her to the "The Hunger Games" European premiere in London yesterday. The actress looked gorgeous in a bright yellow sequined gown that showed off her shapely back.
She plays Effie Trinket in the big-screen adaptation of Suzanne Collins' young novel about children who battle to survive in a series of deadly games.
While filming in North Carolina temperatures got as high as 105 degrees, and many of the extras collapsed. She told MTV.com, "It was difficult to shoot under insane conditions, about 105 degrees. We had all these young kids there dropping like flies. It was madness."
Check out more photos of Elizabeth...