Elizabeth Banks Stars In The Hilarious-Looking 'Walk Of Shame' - Watch The Redband Trailer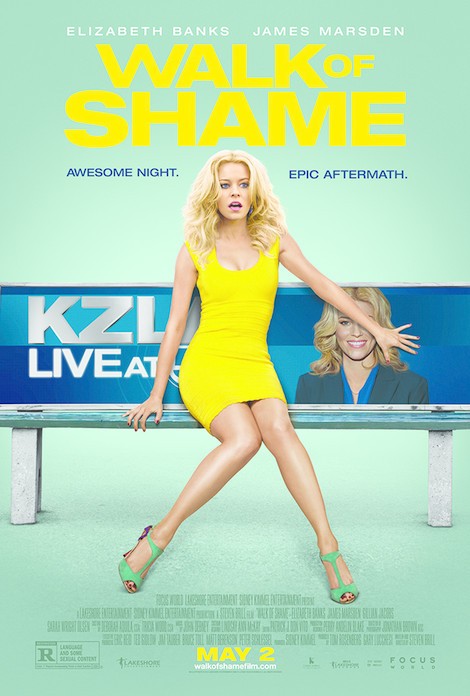 Check out the red-band trailer for the upcoming comedy Walk of Shame, starring Elizabeth Banks.

The actress plays local news anchor Meghan Miles, who gets passed up for a promotion to a network news job, and a group of friends persuade her to go out, get drunk and get over it.

While clubbing she meets a guy (James Marsden) and ends up back at his place for the night. Before sneaking out of his apartment in the tiny yellow dress she wore the night before, she uses his phone to call for her voicemail and learns she's the frontrunner for the promotion because the first girl had posted racy twitter photos. She then leaves to find her car being towed off -- with her cell phone, purse and all her belongs inside it.

Meghan now finds herself in downtown Los Angeles and learns she has just hours to make it back to the TV station for her renewed chance at the promotion.