Elizabeth Banks: 'I Have Been Known To Gift People With Sex Toys'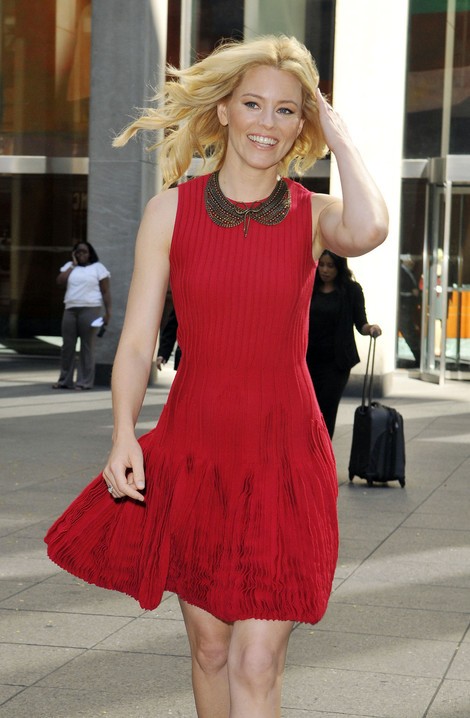 Elizabeth Banks commonly hands out saucy presents to her co-stars and crew. She gave Seth Rogen a huge box of sex toys when they finished filming 2008's "Zack And Miri Make A Porno."
 
"I have been known to gift people with sex toys. I made a movie called Zack and Miri Make a Porno and I was able to give my co-star Seth Rogen a big box of toys and porn...He's now married, so it's a nice thank you for her (his wife) as well as for him," she explained on "The Talk."
 
After working with less sexually adventurous women earlier on in her career, the actress decided to give out vibrators to show her appreciation.
 
She explained, "It all started (when) I had three very fabulous female producers. In this business it's a real feat when women make movies, I'm very proud of that, and my three female producers on the film, none of them had anything in their dresser drawer so I thought someone needs to give them something!"
We wonder if she doled out the sex toys to her "Hunger Games" cast? Jennifer Lawrence is 21, Josh Hutcherson is just 19 and Liam Hemsworth is 22.
Banks stars in the upcoming film "People Like Us," which hits theaters today.