Eliza Dushku's Midriff-Baring Baggy Pantsuit - Hot Or Not?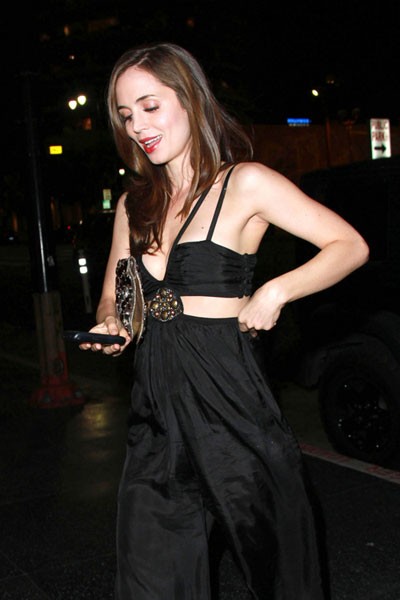 We spotted Eliza Dushku casting a vote for "Dancing with the Stars" as she headed out to dinner with boyfriend Rick Fox. What are the odds she was voting for him?

The happy couple were heading to Cleo's in Hollywood for a party following the 200th episode of the popular ABC series.
What do you think of Eliza's interesting outfit? It shows a little bit of tummy, but is very baggy on her legs.
Eliza is one of several actresses in the running for the upcoming "Wonder Woman" TV series. "Boston Legal" creator David E. Kelley has signed a deal with Warner Bros. and DC Entertainment bosses to write and produce a revamped version.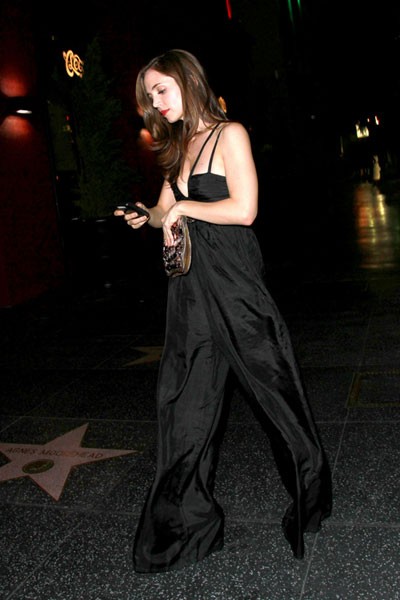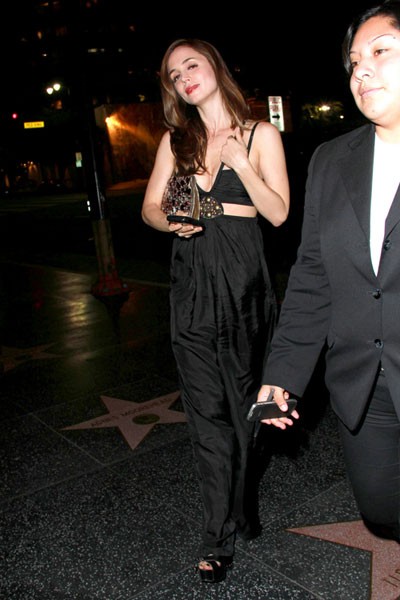 Click for more great Eliza Dushku pictures: