Eliza Dushku Completes Miami Triathlon

Eliza Dushku is celebrating after successfully completing a charity triathlon event in Miami, Florida.

The actress and her boyfriend, former basketball star Rick Fox, competed in the Nautica South Beach Triathlon on Sunday to raise money for the St. Jude Children's Hospital.

The couple raced together throughout the event, which included a half-mile swim, a 19-mile bike ride and a four-mile run, and crossed the finish line at the same time, according to E! Online.

Telling fans about the experience in a post on her Twitter.com page, Dushku writes, "I feel like I ate the sun! My body's burning up right now. We finished 2hrs 45mins. Rick Fox came in 1st place in male celeb division (sic)!"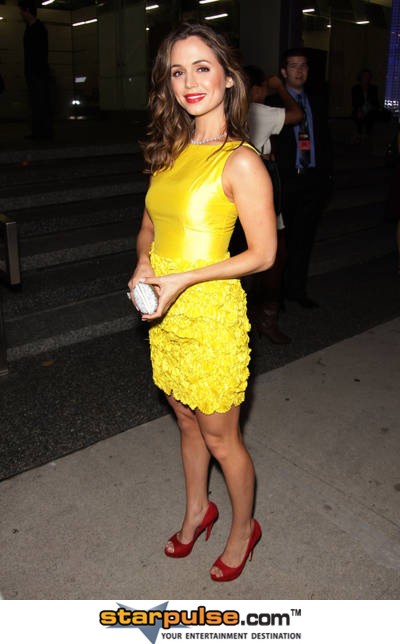 Click Here For More Eliza Dushku Pictures