Elisha Cuthbert Marries Hockey Player Dion Phaneuf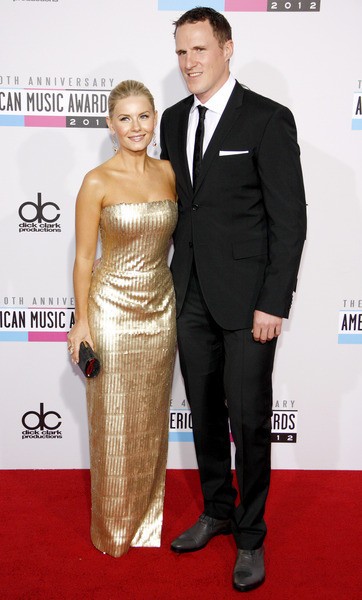 "Happy Endings" star Elisha Cuthbert tied the knot with with ice hockey star Dion Phaneuf in Canada yesterday. The actress, 32, wed her longtime beau, Toronto Maple Leafs captain Phaneuf, 28, in a romantic outdoor ceremony at St. James Catholic Church on Prince Edward Island.
According to the National Post, more than 300 guests attended the ceremony and the reception at the groom's waterfront estate nearby.
 
Reverend Paul Egan, who led the service, told the local publication, "It's a big wedding. Probably the biggest I've ever done in my 46 years, as far as the celebrity part of it goes."
The Canadian couple started dating in 2008.
 
Cuthbert has a thing for hockey players. She has previously been linked to Sean Avery and Phaneuf's former Maple Leafs teammate Mike Komisarek.
Earlier this year, Cuthbert was named Most Beautiful Woman on Television by men's magazine Maxim.  Cuthbert became popular after playing Kiefer Sutherland's daughter Kim Bauer on "24." She has also starred in the films "The Girl Next Door" and "Old School."