Elisabetta Canalis Takes It All Off In New 'I'd Rather Go Naked Than Wear Fur' PETA Ad (Pics)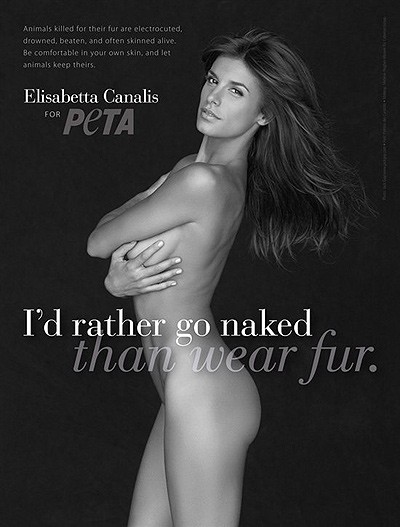 Italian model/actress Elisabetta Canalis has taken it all off in a new photo shoot for PETA's iconic "I'd Rather Go Naked Than Wear Fur" campaign, leaving very little to the imagination.

The 32 year old model (and recent ex-girlfriend of George Clooney) says she decided to go nude for the campaign because she thinks "that nudity always creates a big reaction."

Elisabetta, who's currently getting ready to be thrust into the spotlight in the U.S. on hit reality show Dancing With The Stars, says that stripping down is "what is required to keep people's attention" on the brutal practices involved in obtaining animal pelts for luxury fashions.

"These poor animals are electrocuted, skinned alive, drowned, and bludgeoned just for the sake of fashion," she says.

"Don't buy fur...even a little trim—your gloves or your bag or your jackets," she pleads. "You must remember that animals don't have a voice. You must be their voice. Never be afraid to speak up."



Learn more about how you can help prevent animal cruelty - visit PETA.org; and check out PETA's cruelty-free clothing guide for tips and info on fur-free styles.
Note: the video below is VERY graphic and includes images and footage of animal cruelty.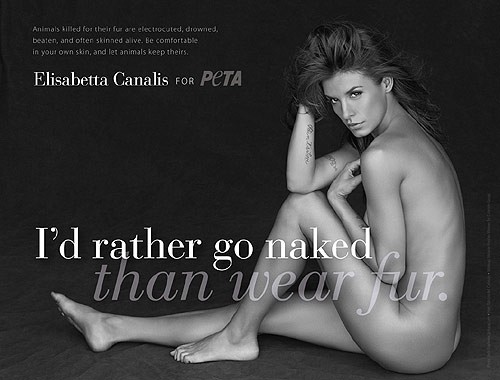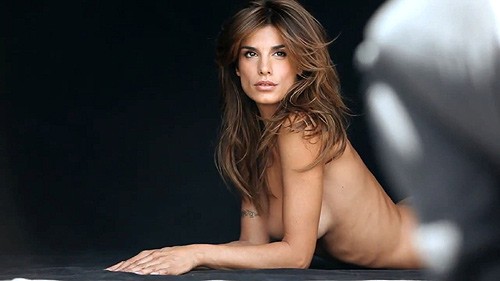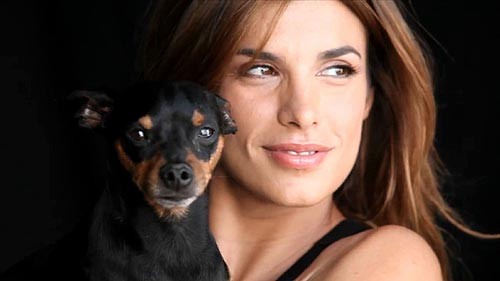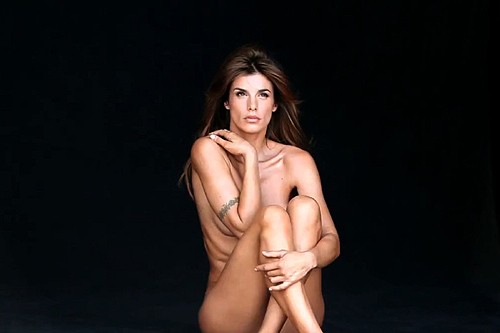 Learn more about how you can help prevent animal cruelty - visit PETA.org
Click to see full size & more info on these other celebrity PETA campaigns: