Elisabetta Canalis Is Dating Steve-O!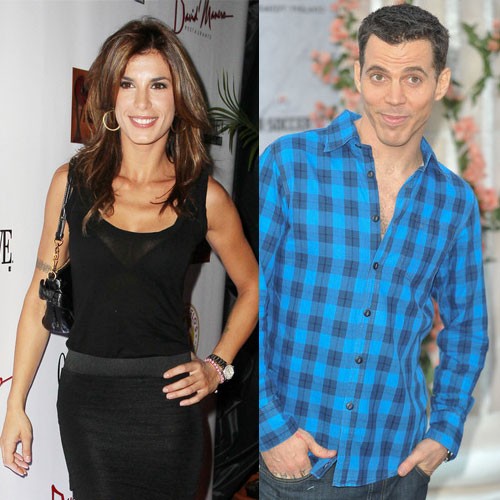 It started as a rumor first believed to be tongue-in-cheek, but now it appears it is true: George Clooney's ex Elisabetta Canalis is dating Steve-O!
Sources told RadarOnline that the couple met through Dancing With the Stars and have spent the last few weeks going to low key restaurants for dates. It was confirmed yesterday when they publicly kissed in L.A.
"Steve makes Elisabetta laugh, and that's her weakness. That was her favorite thing about George Clooney-he was always cracking her up and playing practical jokes on her," a source told RadarOnline.
Canalis broke up with George Clooney in June and enjoying a quick rebound with True Blood's Mehcad Brooks, before splitting from him in November.