Elisabeth Hasselbeck Staying Or Leaving 'The View'?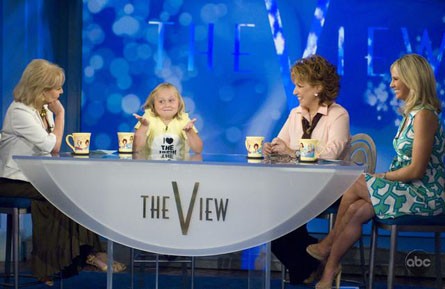 Barbara Walters is claiming Elisabeth Hasselbeck is staying on talk show The View, but reports keep surfacing that the star's days are numbered.
Walters told the viewing audience that there are "no plans for Elisabeth to leave this show," but the New York Post claims that her conservative views are clashing with the audience. With Joy Behar confirming she is leaving the show, it is believed Hasselbeck could be swept out as well to retune the show.
The source tells the newspaper, "Dumping Joy Behar, who was there 16 years, and Hasselbeck would be the fastest way to do it, they decided. After giving Behar the bad news last week and letting her bow out gracefully, someone leaked the Hasselbeck thing. Some enemies she has on the show saw their chance to get back at her. Barbara was spitting mad that it got mishandled, and called off the firing over [last] weekend."
The Hollywood Reporter recently revealed research commissioned by The View that found Behar and Hasselbeck's political debates were turning viewers off.