Eli Roth Undergoes Surgery For Sea Urchin Attack

Moviemaker and actor Eli Roth is still suffering from his near-death experience over the New Year when he was stung by deadly sea urchins - the star underwent surgery on Wednesday to remove one of the creature's spikes.
 
The Inglourious Basterds star was holidaying in Mexico when a kayaking adventure went wrong and he was pulled towards a sink hole. Roth managed to swim to a rock, only to find it was covered with poisonous urchins and he was stung 200 times. And now, months after the horrendous attack, Roth is still undergoing treatment for his injuries.

In a post on his personal Twitter.com page, he writes, "Surgery today for final sea urchin pin. If I die, know that my only true regret in life was sitting through America's Sweethearts."

His girlfriend Peaches Geldof admits she was horrified when she saw the object that doctor's removed from her beau's foot. She tweeted, "Just saw the sea urchin spike that came out of @eliroth's foot. Its about the size of a small elephant. Mildly disturbed to say the least."

However, Roth confirms the procedure was a success, adding: "I'm alive! Thanks to everyone @ UCLA Orthopedic, and to peaches_g for being an amazing nurse. The pin was HUGE and not at all dissolved."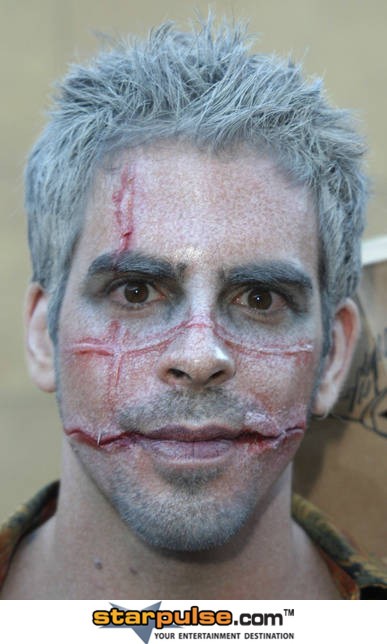 Click Here For More Eli Roth Pictures