Eli And Peyton Manning Star In Hilarious Rap Video For DirecTV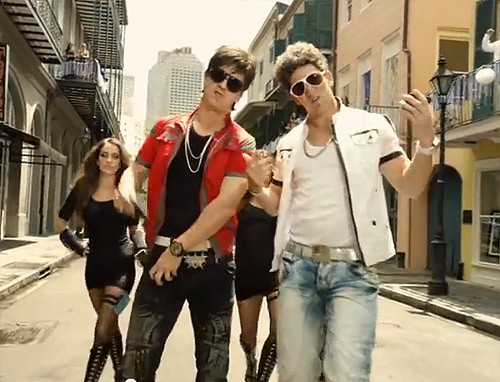 NFL stars Eli and Peyton Manning star in a new rap video for DirecTV's NFL Sunday Ticket, which gives subscribers the opportunity to watch "Football on Your Phone."

The new video features brothers Eli, who plays quarterback for the New York Giants, and Peyton, who quarterbacks for the Denver Broncos, rapping about watching football on portable devices, with a trio of lovely ladies to back them up.

The hilarious spoof video reminds us of the goofy songs Andy Samberg, Akiva Schaffer and Jorma Taccone's band The Lonely Island does for Saturday Night Live.

The video even includes an appearance from the Mannings' dad, former NFL legend Archie Manning.

"It's football on your phone / So now's your chance / To have football on your phone / And football in your pants!" They rap, while Eli puts his phone in his pocket.

Check it out below...