E.L. James Teases First Look At Christian Grey From 'Fifty Shades Of Grey'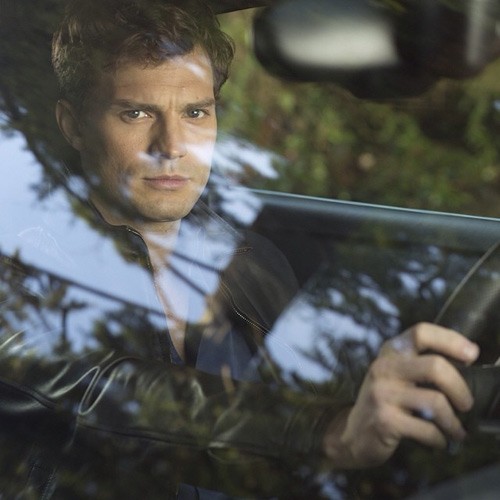 The author of Fifty Shades of Grey, E.L. James, has given fans of the series the first look at the movie adaptations version of one of the main characters, Christian Grey.
The photo shows Jamie Dornan in a car with the caption, "Happy Birthday Christian Grey." The photo also appeared on the movie official social profiles. It's the first time we've seen Dornan in character on set, but not everyone was pleased with the model's take on Christian.
"Honestly think Ian Somerhalder would have been a better choice for Christian," one user wrote. Another countered, "Jamie is hot and a far better actor than Ian. I really don't see the appeal over Ian. Jamie has been recognized for his acting. Jamie is perfect!! Can't wait for the movie." Dornan wasn't the first choice for Christian; Charlie Hunnam was signed on for the lead role but ultimately dropped out.
Dakota Johnson will be starring alongside Dornan in the film, which hits theaters on Valentine's Day in 2015.