Eiza Gonzalez Reportedly Already 'In Love' With Liam Hemsworth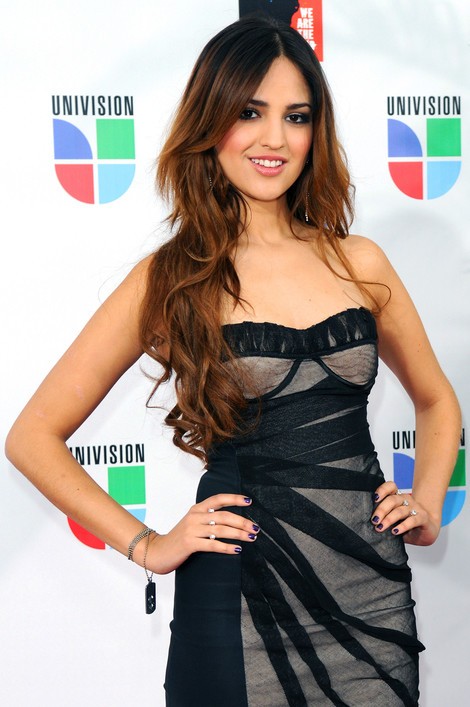 A friend of Eiza Gonzalez has revealed that the Mexican singer/actress has been telling close friends that she and Liam Hemsworth are definitely together.

The couple, who met last weekend at the XS Nightclub in Las Vegas following the Floyd Mayweather Jr. fight, were spotted kissing earlier this week following the announcement of Liam's split from singer Miley Cyrus.

"They met in Las Vegas at XS Nightclub during the Mayweather fight in the VIP section," a friend of Eiza's told Life & Style Weekly magazine. "They spent that night together!"

That friend also says that things are moving along rather quickly.

"Eiza says they are in love! They've moved really fast," the source adds.

Liam moved out of the home he shared with Miley earlier this week, and he reportedly had been "begging Miley to announce [their] split all summer".

The couple were together for over four years, and had become engaged 15 months ago.

But if Liam and Eiza are going to work, they'll have to get through a stretch where they won't see each other for a while.

"They'll be apart because he's back filming the Hunger Games sequels and she's promoting Los Croods (the Spanish-dubbed version of this summer's animated film 'The Croods', in which Eiza voices a character) in Mexico City," the friend reveals.

Eiza was in Mexico City on Thursday to promote the film when she was asked about Liam.

"I have nothing to say about that subject," she said.