Eileen Ford, Co-Founder Of The Ford Modeling Agency, Dies At 92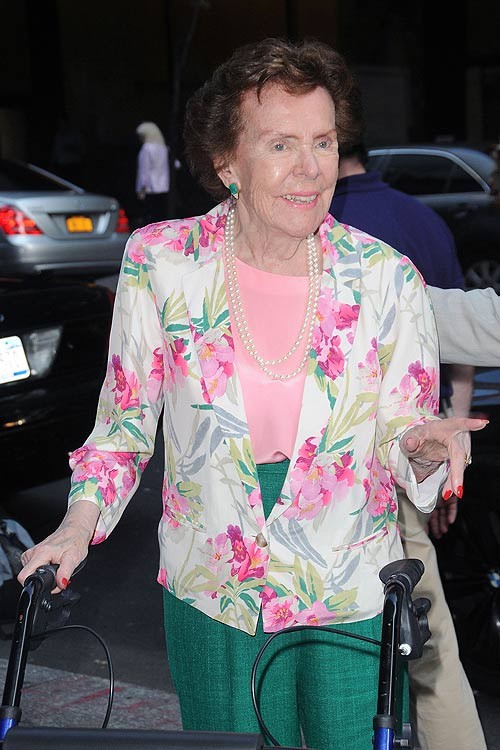 Eileen Ford, co-founder of famed modeling agency Ford Models, died on Wednesday at the age of 92.

The mogul founded the company with husband Jerry in 1946 in order to improve the working conditions of fashion models following World War II.

Ford's death was confirmed by a spokeswoman from Derris & Co., which handles Ford's public relations.

Ford Models is known for launching the careers of the likes of Christie Brinkley, Lauren Hutton, Kim Basinger, Christy Turlington, Elle MacPherson, Bar Refaeli and Emily Ratajkowski.

The agency even repped Martha Stewart during her modeling days in the 60s.

"Today we lost our founder, as well as a mentor, a mother and an icon. Eileen Ford was an indomitable force who not only defined Ford Models, but the world of modeling itself," a statement on the Ford Models website read. "The myriad ways Eileen affected the world of fashion and the public perception of beauty are ineffable.
"Though she will be missed, her fearlessness, generosity of spirit and unequivocal vision will continue to live on in the agency she founded nearly 70 years ago."
Ford retired from the business in 1995, when she and Jerry's daughter Katie took over as CEO. In 2007 Katie retired when the agency was sold to an investment bank.