Edward Norton To Donate Movie Memorabilia For Wilderness Conservation Charity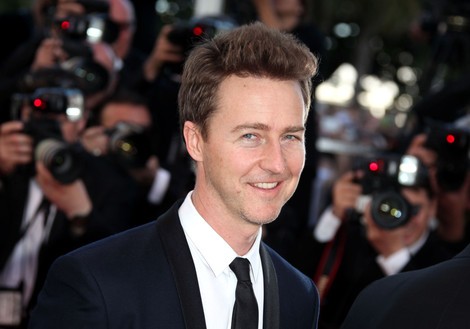 Edward Norton is encouraging fans to give generously to his conservation charity this month by offering up signed movie memorabilia to those who make the biggest donations.

The Fight Club star is using the prizes to boost funds for the Maasai Wilderness Conservation Trust (MWCT) in the hope that the organization will receive a $50,000 grant from Mozilla Firefox web browser bosses, who have pledged to give the cash to the charity which raises the most money in a limited period of time.

The actor has already donated the signed chair back from his first movie Primal Fear, an original Fight Club poster personalized with the winner's favorite line from the film, and his signed Scoutmaster Handbook from the movie Moonrise Kingdom to the highest bidders.

The latest offering is the signed chair back from his movie Keeping The Faith, directed by Norton, and bidding closes at midnight on Wednesday.

Norton is also giving away a signed iPad mini and taking part in a personal iChat with a randomly selected fan who has donated at least $29 by January 11th.

He writes, "The Maasai Wilderness Conservation Trust is a fantastic organization that, to me, represents the cutting edge of the effort we need to all make to bring human needs and environmental sustainability into harmony with each other... and what I love about MWCT, and think makes it really important, is that they're showing that it doesn't have to be Nature vs People anymore."

The MWCT works to protect the legendary ecosystems and astounding wildlife of East Africa through conservation programs that directly benefit local Maasai communities.