Eddie Vedder Responds To Anti-Israel Accusations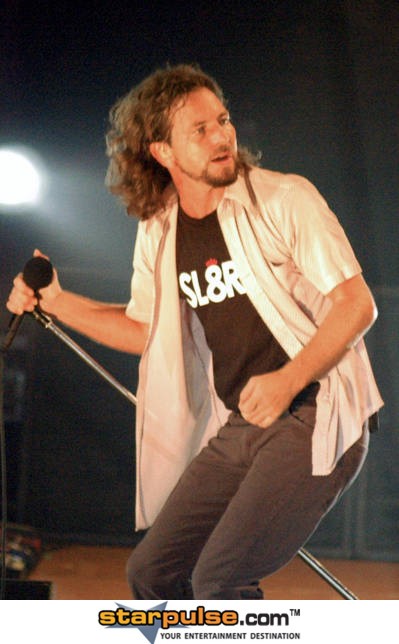 Eddie Vedder has explained himself after he spoke out about the current violent situations around the world.
The Pearl Jam singer was at a concert in England last week when he had a rant about technology and war in-between songs. He said, "At the same time that something this positive is happening, not even that far away, people are f---ing dropping bombs on each other."
He continued, "I swear to f--king God, there are people out there who are looking for a reason to kill. They're looking for a reason to go across borders and take over land that doesn't belong to them. They should get the f--k out, and mind their own f--king business."
"We don't want to give them our money. We don't want to give them our taxes to drop bombs on children."
Although Vedder never explicitly mentioned the strife in the Gaza Strip, he was nevertheless attacked by Israeli media. The Jerusalem Post called it an "anti-Israel diatribe."
Vedder has now taken to Pearl Jam's official website to explain himself in a post titled "Imagine That – I'm Still Anti-War." He wrote in part, "And some of us, after another morning dose of news coverage full of death and destruction, feel the need to reach out to others to see if we are not alone in our outrage. With about a dozen assorted ongoing conflicts in the news everyday, and with the stories becoming more horrific, the level of sadness becomes unbearable. And what becomes of our planet when that sadness becomes apathy? Because we feel helpless. And we turn our heads and turn the page."