Eddie Vedder Preoccupied By West Memphis Three Case

Pearl Jam frontman Eddie Vedder fears his personal life is suffering as he fights on behalf of three men he believes have been falsely accused of murder - because he spends so much time working on their case.

The singer is an outspoken supporter of the men known as the West Memphis Three who in 1994 were convicted of murdering three eight-year-old boys in West Memphis, Arkansas. Vedder is among a number of stars, including Johnny Depp and Dixie Chicks singer Natalie Maines, who believe the trio is innocent and have been campaigning for their release.
 
The Alive hitmaker regularly visits one of the men, Damien Echols, who is on death row, and the pair has become close friends - but Vedder worries he has let his other relationships suffer as he works tirelessly to free his pal.

He tells Larry King, "Probably one of the reasons I'm not as good a friend with the friends I now have is because I spend so much time on this case and being Damien's friend... After I've gone to visit Damien, there are days and stretches. And, you know, that experience resonates and stays within you. And I think it's one of the reasons I've really tried to do everything I could for the case... It's stuck with me. I think about it a lot."

"And especially sometimes when I'm in open spaces. He's on my shoulder. I'm thinking about him a lot."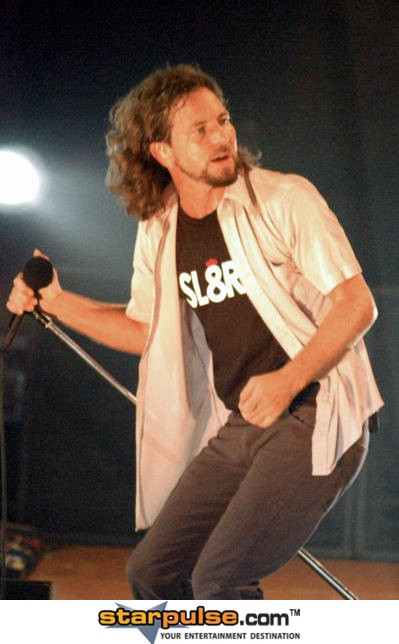 Click Here For More Pearl Jam Pictures