Eddie Murphy's Wife To Challenge Pre-Nup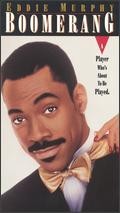 Eddie Murphy
is terrified his wife will cite his alleged 1997 encounter with a transvestite prostitute as a breach of their prenuptial agreement during their upcoming divorce battle. The actor's wife of 13 years, Nicole Mitchell, cites "irreconcilable differences" in divorce papers, but PageSix.com reports she plans to raise the humiliating West Hollywood episode in a bid to blame Murphy for the split and declare their earlier financial agreement void.
Mitchell spoke out about the scandal last month, admitting she didn't wholly believe Murphy's version of events. She said, "He told me there was this person on the corner crying, so he stopped to help. But I'm thinking, 'Well, why the hell did you let them get in the car?'"
The couple married in 1993 and have five children together. Murphy has always denied the reports he solicited the Samoan cross-dresser for sex.