Eddie Murphy's Daughters & Girlfriend Paige Butcher Flaunt Their Bikini Bods In Hawaii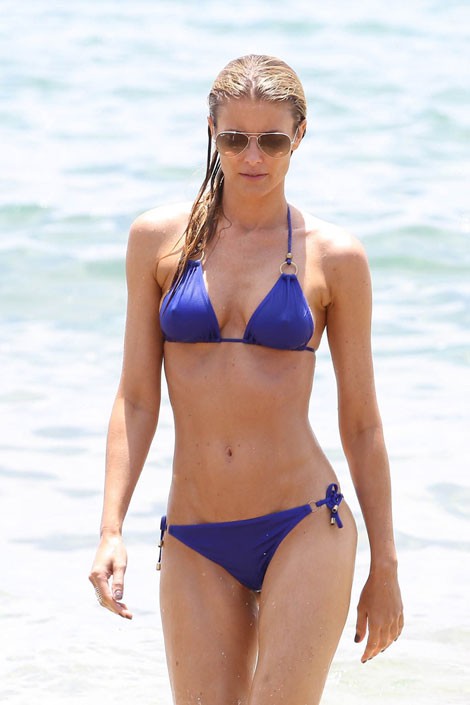 Eddie Murphy's girlfriend Paige Butcher showed off her sexy figure in an electric blue string bikini in Hawaii on Monday while vacationing with the actor and his family.

The 33-year-old Australian model has been dating Murphy since last year, and the romance appears to be still going strong. At one point during their holiday, the actor serenaded Paige on the balcony of their hotel.

Murphy's daughters Bria, 23, and Shayne, 18, from his marriage to Nicole Mitchell also joined the actor and his girlfriend on their vacation. The sisters looked beautiful in bikinis and floppy sunhats during their day at the beach.
Last December, Forbes magazine named Murphy the most overpaid star in Hollywood. Due to recent film flops like Tower Heist and "A Thousand Words," the magazine said he wasn't worth his salary.
Check out more photos on the following pages...