Eddie Murphy To Star In 'Twins' Sequel 'Triplets'?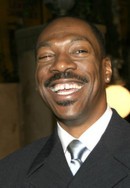 Movie bosses are reportedly eyeing a sequel to hit comedy Twins - featuring Eddie Murphy as a new brother to Arnold Schwarzenegger and Danny DeVito.

The 1988 film starred Schwarzenegger and DeVito as mismatched brothers, and producers are planning a follow-up, titled Triplets, which will introduce Murphy as a third 'identical' sibling, according to The Hollywood Reporter.

Editors at the website report bosses at Universal and Montecito Picture Co. are looking for writers to help develop the script but a director is not yet on board.