Eddie Murphy Fears Becoming A 'Creepy' Old Man

Eddie Murphy is worried about bachelor life as he nears 50 - because the comedian fears he's becoming a "creepy" old man.

The Nutty Professor star split from wife Nicole Mitchell in 2006 after 13 years of marriage and went on to romance former Spice Girl Melanie Brown. Murphy has since found himself single again and admits he still likes to spend his nights out on the club scene picking up women.

However, the actor, who turned 49 earlier this month, admits he gets self-conscious about what younger club goers think of him when he's out having a good time.

He says, "(Being single) has changed drastically with my age. A lot of things are different. Especially being single now. Because when I used to go out in the old days I was the cool dude in the club with the glasses on in the corner. You can't do that when you're 49. You got your glasses on in the corner and you look creepy. A lot has changed."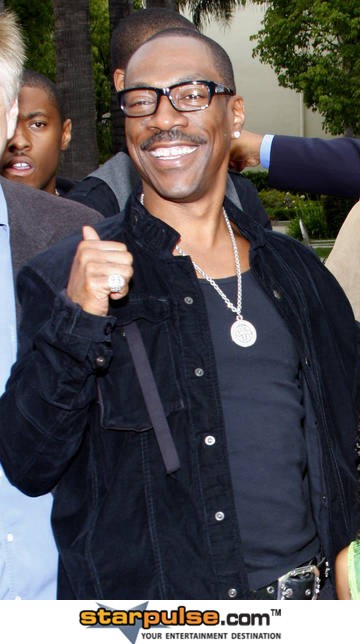 Click Here For More Eddie Murphy Pictures