Eddie Izzard: 'I'm A Cross-Dressing Superhero'

Funnyman Eddie Izzard describes his transvestite tendencies as a "superhero thing," insisting he cross-dresses to fight prejudice.

The British comic was famous for dressing in feminine guise while performing his stand-up routines in the U.K. before finding international fame in the TV series The Riches and 2008 thriller Valkyrie. And Izzard claims he uses his transvestism to fight intolerance, likening himself to a disguised comic book hero.

He tells the New York Post, "I finished my last tour in Canada in girlie mode, and I'm just back in boy mode now. I consider it a superhero thing. It involves wearing a dress, wearing make-up - and fighting people who have a problem with it."

However, the star admits finding dresses to fit his frame can be a struggle: "I'm straight, so clothes are not my second nature. If I was tall and skinny, it would be easy to throw on a dress. Instead, I have to shop around."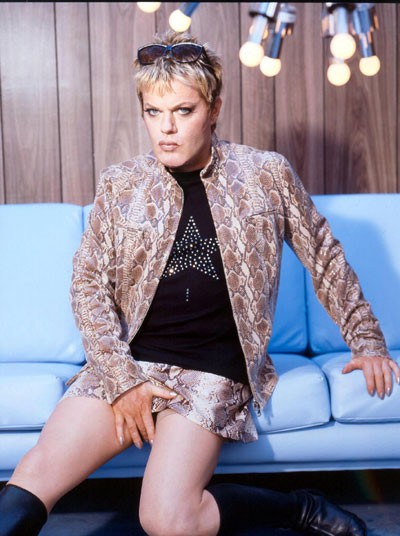 Click Her For More Eddie Izzard Pictures