Ed Helms To Record Bluegrass Album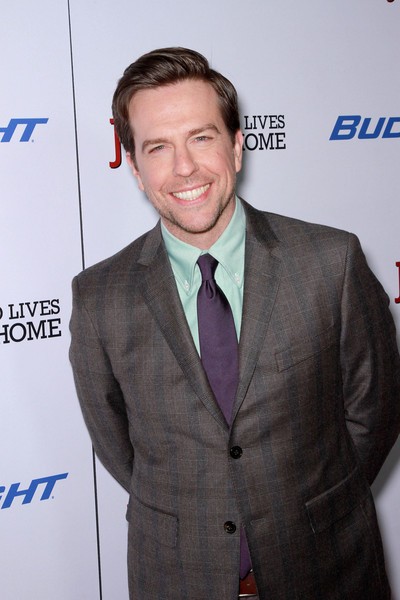 The Hangover funnyman Ed Helms is hoping to follow the success of actor Steve Martin as he launched a bluegrass career.

Helms has been playing the banjo with his former Oberlin College classmates Jacob Tilove and Ian Riggs for the past 20 years and now the group, known as the Lonesome Trio Band, is finally set to record a debut album.

He tells The Hollywood Reporter, "We've been laying down some demos and kicking them back and forth. We've been playing together so long, we have so many original tunes. We've made recordings for friends and family for years but we've never done a proper album."

But The Office star isn't sure if he and his college pals will push for a record deal, revealing the group may produce the album on its own and then recover the up-front costs later.

Helms is even considering following Radiohead's example and releasing the album online, inviting fans to decide for themselves what they think the release is worth. The British band released its 2007 album In Rainbows in such a fashion, giving fans the option to pay what they wanted for the download.

He adds, "It's unclear if a label is the way to go... Radiohead kind of threw it up online for a donation of four or five dollars. We are figuring that part out."

Meanwhile, Helms and his pals are set to perform in Los Angeles on Friday at the Bluegrass Situation, a music festival he co-founded three years ago. Father of the Bride star Martin's band Steep Canyon Rangers are also set to take the stage at the event.