Earth Day: Top Five Eco-Friendly Celebs

Earth Day is upon us, and it seems like every year we're presented with more and more ways to celebrate. "Green" is definitely stylish in Hollywood right now, too, as earth-friendly celebs get fired up for the planet's annual day of honor. From the preponderance of Priuses in Los Angeles to new global warming documentaries, conservation is a top priority of the entertainment industry. Here (in no particular order) is a spotlight on the top five most eco-tastic celebs out there:
Leonardo DiCaprio
- Talk about your environmental awareness: this guy flies commercial air, drives a hybrid, and has traveled all over the world to speak about global warming, including to Antarctica. In 2007, he released
The 11th Hour
, a documentary about climate change and the dire state of the planet he wrote, produced, directed, and narrated. He's even outfitted his house with solar panels, and was recently seen zooming around NYC on a bicycle rather than sitting in a smoggy line of traffic.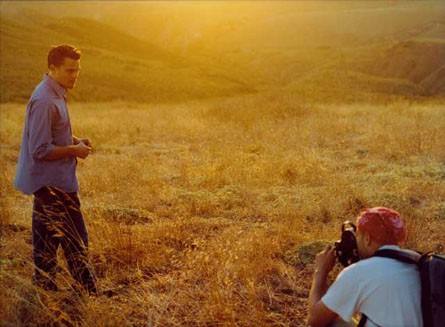 Leonardo DiCaprio in 'The 11th Hour' ~ © Eleventeen Productions, LLC