With today's release of the Coen Brothers' "
Burn After Reading
" we can officially declare Oscar season open.
The movie has everything that Oscar loves: big stars who are actually good actors (three of them Oscar winners), an Oscar pedigree team behind the scenes, and a release in the fall. While this broad comedy may not exactly be Oscar bait, it does serve as a good line of demarcation between films released purely for profit and those released to win awards (and mostly to make money).
Even though a large majority of awards contenders are released in the fall, there are always a few that slip through the cracks from summer and spring. Below are some that just might do it this year, and a few that deserve consideration.
BEST PICTURE
There's only one movie that was released during the summer and spring that could possibly be nominated and that's "
The Dark Knight
". It's the second-highest grossing film of all time, it got extraordinarily good reviews and its cast and director actually have some awards pedigree. Look for the Batman epic to be in the conversation for "Best Picture" contenders all year.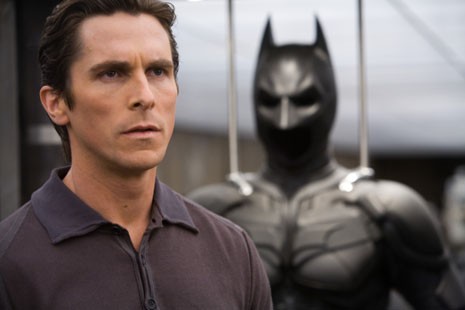 For Your Consideration: It won't happen due to the creation of the Best Animated Feature category, but "
Wall-E
" deserves to be included as a nominee for the big prize. It was a massive hit and the best-reviewed film of the year. Not only was it the best love story of the year, it was also a jubilant celebration of the possibilities of film. Sounds like a perfect "Best Picture" candidate to us.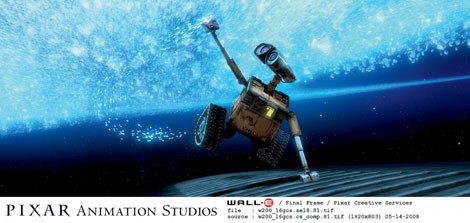 BEST DIRECTOR
"Best Picture" is normally linked to its director, and there's no exception here.
Christopher Nolan
is probably even more likely to capture a nomination in this category than his film is in its.
FYC: Long underrated for his skills with the camera,
Woody Allen
again marveled with his swirling direction of "
Vicky Cristina Barcelona
" and the way he perfectly set the seductive and fantastical mood in each scene. He'll probably get nominated for the screenplay, but he deserves consideration for his direction as well.
BEST ACTOR
Richard Jenkins
earned large amounts of acclaim for his lead role in "
The Visitor
." The indie was little seen, but the buzz was overwhelming for the early part of the season. He has the best shot of anyone.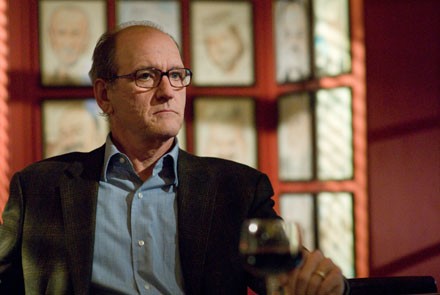 FYC: The Academy hates comedy so there's little chance of
Steve Coogan's
being nominated for his tour de force in "
Hamlet 2
." This was the best kind of acting where the performer created a complete character and stayed perfectly in control throughout the movie, never slipping into caricature despite the broad comedy of the film. Coogan is going to be a major star and deserves a nomination for the breakout role. Also, what about
Robert Downey Jr.
in "
Iron Man
"? Has there ever been an actor who more single-handedly raised his film out of the popcorn bin and into the realm of critical acclaim?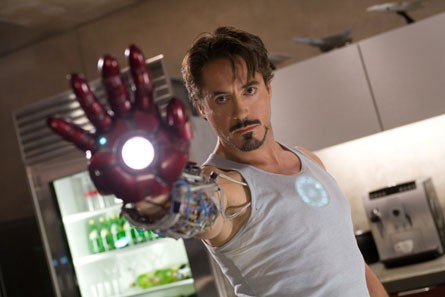 BEST ACTRESS
Critics have fawned all summer over
Melissa Leo's
brilliant performance in the microscopic indie "
Frozen River
." With the almost satirical lack of good roles for women she could stick around come Oscar time.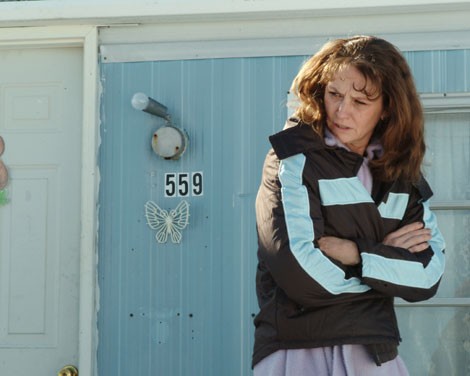 FYC: Don't believe that there aren't good roles for women? Of the 241 films released so far this year, only 20 have had a female lead. That's less than 10 percent, math majors. The most prominent of these films were "
One Missed Call
", "
27 Dresses
", "
Prom Night
", "
What Happens in Vegas
", "
Sex and the City
", "
Mamma Mia!
", and "
The House Bunny
." Yecch. Still, I'll offer up
Gillian Anderson
reviving her role of Dana Scully in "
The X-Files: I Want to Believe
." This was one of the best performances in television history, and on the big screen she added depth to her character and several new wrinkles stemming from the loss of her son. Brilliant work in an underrated film, and she can't buy a role in America that's not on PBS. Shameful.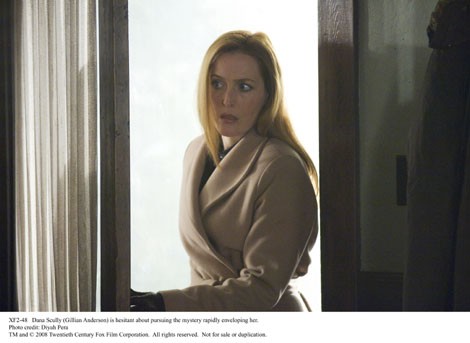 BEST SUPPORTING ACTOR
The only pick on this list that can be considered a lock is
Heath Ledger
for his manic performance as The Joker in "The Dark Knight". He's got the buzz, the posthumous sympathy, the big gross and he actually deserves it. It also won't be a surprise to see Robert Downey, Jr. on the ballot for his role as Kirk Lazarus (or the dude playing the dude disguised as another dude) in "
Tropic Thunder
." Hollywood loves a comeback, and few have soared to greater heights from deeper depths than Downey did this year.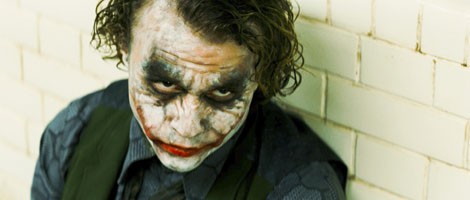 FYC: Ledger's got the buzz and the makeup, but
Gary Oldman
was equally brilliant as Commissioner Gordon in "The Dark Knight". It wasn't a flashy role, just a beautifully controlled piece of art that provided the audience a relatable character amidst the extraordinary men surrounding him.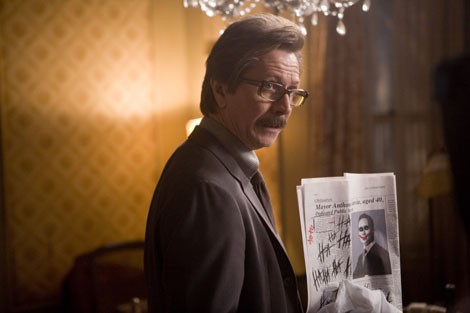 BEST SUPPORTING ACTRESS
The buzz engine is caliente for Spanish siren
Penelope Cruz
for her role as Maria Elena in "Vicky Cristina Barcelona." And why shouldn't it? She brought a raw fury to the film as a disturbed genius artist. Plus she got to perform mostly in her native tongue which is always a plus for Cruz.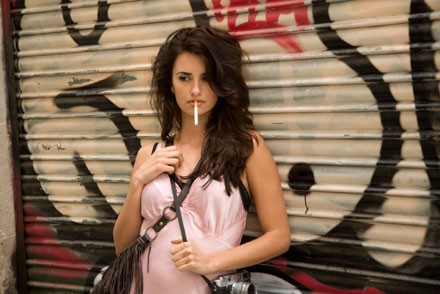 FYC: Voters needn't stray far from Cruz to find the best supporting performance by a female so far this year.
Rebecca Hall's
portrayal of the first half of the titular tandem in this film was a marvel as she saw her worlds collide in the Spanish city where temptation was ultimately shuttered in favor of safety. This should be a star-making role for the British actress and one that is worth consideration from Oscar.
Story by
Andrew Payne
Starpulse contributing writer