Dylan Sprouse Responds To Claims By Jon Jonas: 'I Think It's Bulls--t'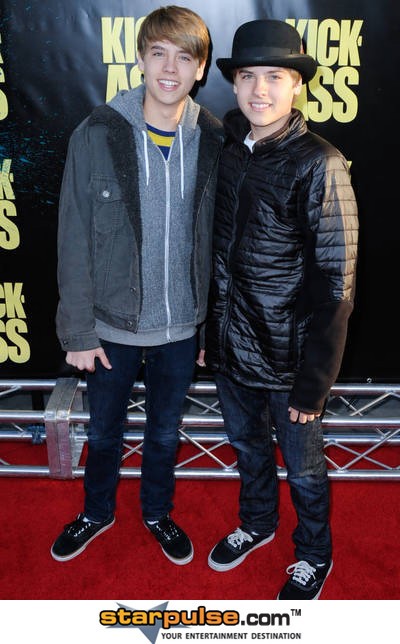 Dylan Sprouse has some issues with Joe Jonas and his recent expose on what goes on behind closed doors at Disney.
In an interview with New York magazine, Joe Jonas claimed among other things that Disney was in complete control of his and his brothers' careers. He says, "We went along with it at the time, because we thought Disney was our only real shot, and we were terrified that it could all be taken away from us at any moment."
Joe later explained Disney's infatuation with the brothers' purity rings, which they began to wear through their church. He says, "Because of our age, because of Disney, because of those rings, there were so many things throughout our career that we had to sugarcoat. If a lyric was slightly sexual, someone at the record company would tell us we had to change it."
However, fellow Disney star Dylan Sprouse has responded and claims he and his brother Cole were able to control their show The Suite Life of Zack & Cody. He writes on his Tumblr, "First, I think it's bulls--t that they were being robbed of choice or creativity. If they wanted too, they could have told Disney 'NO.' Cole and I did this hundreds of times and we ended up all right. The only reason they didn't is because, like many of the people on that channel, I think they fell for the allure of fame. Granted, Cole and I had been acting our entire lives, so we saw it as a means to an end (money making) rather than an opportunity to become successful."
He goes on to write that many artists assume there is a controlled environment and claims, "If you believe this, not only are you incredibly foolish, but you are a BAD ARTIST."
Sprouse last made news for being spotted while working as a waiter. He defended the job and said he had not "lost all my money," but instead, "I am financially secure, and took this job as a way to primarily feed my over bountiful video game addiction."