'DWTS' Season 17 Elimination Predictions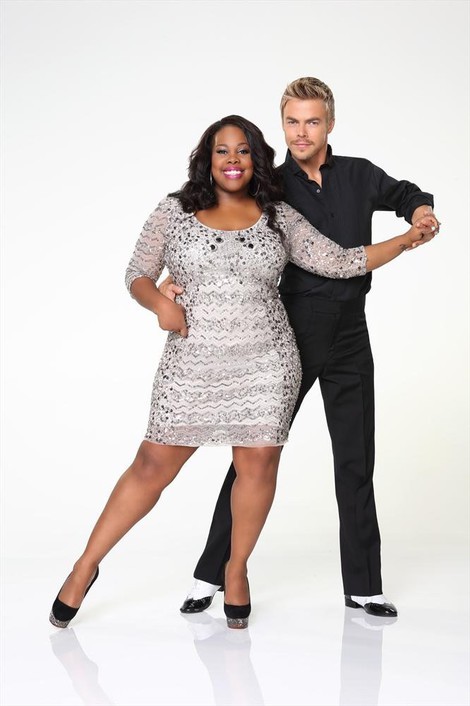 I've been pretty candid in my week two and week three reviews about this season's talent. In week one, I couldn't figure out who should be eliminated and when. But, by week three the strengths and weaknesses of all the dancers is more apparent. Honestly, this is the BEST SEASON EVER. While I'd love to have them ALL continue on, below find my season 17 preductions for the possible order of elimination:

Weeks 4 & 5: Jack O (Ozzie's kid)/Bill E (Comedian)
Both Comedian Bill Engvall and Jack Osborne are pretty evenly matched. They both want to stay in the game and push themselves incredibly hard. However, they're still stiff and lack the natural talent/training of the others. I'd like to see Bill E stay around a week longer than Jack, because the judes were harder on him earlier.

Weeks 6, 7, & 8: Leah ('King of Queens,' 'Saved by the Bell')/Elizabeth B ('Saved by the Bell,' 'Showgirls')/Snooki('Jersey Shore')
All of these women are amazing dancers, but these three haven't figured out how to fully connect to the dance emotionally. I want Leah around longer as a nose-flick to scientology, but neither she nor Liz give all of themselves to the dance. While Liz is a better dancer than Leah, Leah gives off a stronger desire to stay. Snooki's good and she's learning to connect, but she lacks Liz B's professional training. Yes, Liz's anime eyes freak me out and yes she has more technical training, but she keeps giving fake Hollywood answers during the interviews and camera monologues. That fakeness comes through in her dance. If she learns to be real and connect with her emotions, it will show in her perfomance. Leah can do all of the moves, but her incredible insecurity prevents her from doing them with the gusto needed to sell the performance. Snooki's confident, but like Leah and Liz, we need to see more facial expressions where she mentally believes the story she physically convey.
Semis: Brant ('Pretty Little Liar's)/Christina (former singer)
After seeing Christina commit to her week three performance and after watching Brant turn in another solid dance despite injury, I'd love to see them continue to the semi-finals. Both are excellent dancers and performers. Brant has amazing chemistry with his partner and Christina finally learned to break through her insecurity to challenge herself and believe in her dance performance. While I'd love to see both in the semi-finals as they're undoubtedly amazing, I'd stop them there as they still lack that professional polish, sparkle and showmanship embodied by Corbin and Amber.

Finals: Corbin ('High School Musical')/Amber ('Glee')
There's something about these performers, even at their worst (an 8), that they still sparkle and shine. I literally watch them dance instead of the pros (which rarely happens) during the performances. I would love to see a finals featuring them. Even better, I would love to see a finals where they both dance with each other. Oddly enough, aren't 'High School Musical' and 'Glee' just TV/film flipsides of each other?

Valerie's still struggling, while I want the national treasure to stay around a little longer, I think she should leave before the semis hit.