Dwayne Johnson Undergoes Emergency Surgery To Repair Torn Abdominal Muscles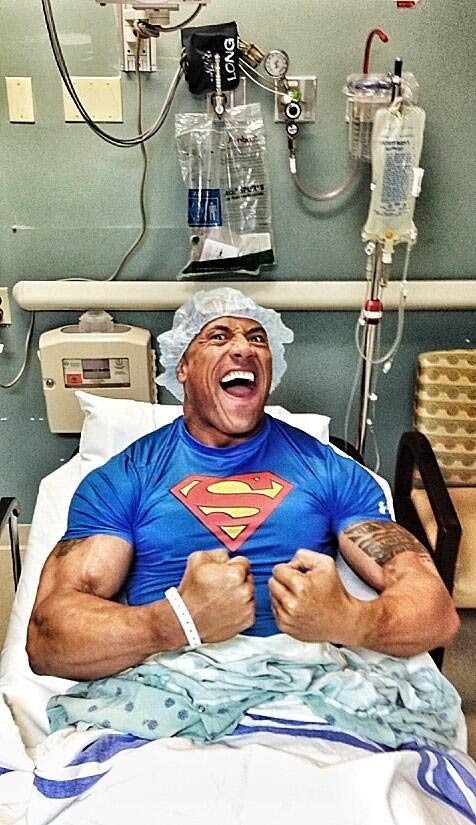 Actor Dwayne "The Rock" Johnson is recovering in the hospital after undergoing surgery to repair a tear in his abdomen on Tuesday.

The former WWE wrestler stepped back into the ring earlier this month at WrestleMania and suffered the injury during a championship bout against John Cena.

"Surgery a success! Dr repaired 3 hernial tears (fun pain). Superman is on the mend.. #WeFallWeRise," he tweeted on Tuesday.

Following the title match, the tough guy described the injury in a bit more graphic detail.

"In the middle of last night's Wrestlemania match I tore my abdomen & abductor muscles off the bone," he wrote. "Just part of the job... THANK YOU for all the love & well wishes. Means everything to me."

Johnson tried to put off having surgery until finishing work on his next movie, "Hercules: The Thracian Wars," but the injury proved too painful and his symptoms worsened over the weekend.

"Saw my Dr who had to push my intestines back thru the tear in my abdomen. Kinda romantic. Surgery is next week," he said Sunday after an emergency doctor's visit.

Johnson's latest film, Pain and Gain, premiered on Monday night in Los Angeles, but the star wasn't on hand for the event.