Dwayne Johnson Is Top-Grossing Actor Of 2013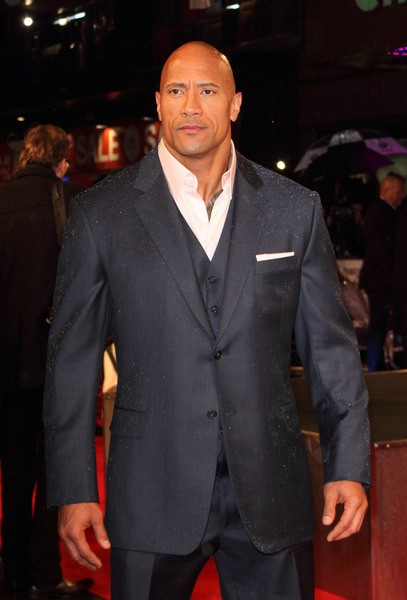 Dwayne Johnson is the top-grossing actor of the year, according to Forbes magazine. The wrestler-turned-actor starred in several blockbuster films throughout 2013 that helped him beat the competition.
Johnson's most notable film, "Fast & Furious 6," earned $789 million worldwide. In addition, "G.I. Joe: Retaliation," "Pain & Gain" and "Snitch" grossed a total of $1.3 billion at the global box office.
Related: Paul Walker's co-stars 'too distraught' to film, Dwayne Johnson and Vin Diesel lead Paul Walker tributes, Kellan Lutz couldn't get as 'big' as Dwayne Johnson for Hercules, Dwayne Johnson in talks for The Fall Guy
"Iron Man 3" star Robert Downey Jr. came in second place. His superhero flick made a whopping $1.2 billion this year, but it was the only film he made. In third place is Steve Carell, who starred in "Despicable Me 2," "The Way Way Back" and "The Incredible Burt Wonderstone."
Johnson's "Fast & Furious" co-stars also made the list - Vin Diesel came in fourth, while late star Paul Walker landed the sixth spot on the list.
The only woman on the top five was Sandra Bullock, whose films "The Heat" and "Gravity" helped her take the fifth spot.
Forbes' Top 10 Highest-Grossing Actors of 2013.

1. Dwayne 'The Rock' Johnson - $1.3 billion
2. Robert Downey Jr. - $1.2 billion
3. Steve Carrell - $964 million
4. Vin Diesel - $887 million
5. Sandra Bullock - $862 million
6. Paul Walker - $789 million
7= Billy Crystal - $743 million
7 = John Goodman - $743 million
9. Chris Hemsworth - $701 million
10. Jennifer Lawrence - $700 million