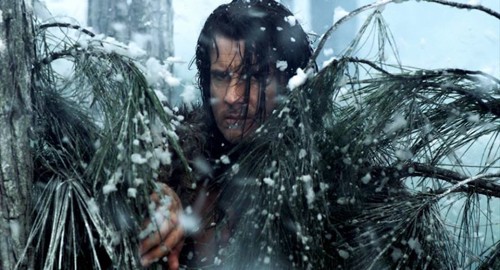 Ready to fight alongside some heavy duty Vikings?  Then follow us as we check out the new to DVD flick "Vikingdom" out now from Epic Pictures.  We review the battle plan below!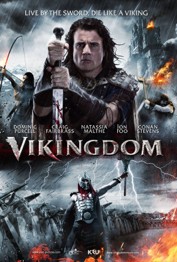 Title: "Vikingdom"
   Grade: 4
   Cast: Dominic Purcell, Craig Fairbrass, Jon Foo
   Director: Yusry Kru
   Rating: Not Rated
   Runtime: 112 minutes
   Release Company: Epic Pictures
   Website: www.epic-pictures.com
The Flick: What could have been a really bad Sci-Fy channel flick or forgettable B-movie fare here turns out to be a very slick and story driven medieval gem.  The moody Dominic Purcell leads into battle a cast of very memorable characters that cook; Craig Fairbrass as the big Sven, Jon Foo as the fasts with the fists Yang, Natassia Malthe as the lovely and lethal Brynna and especially the very dark Conan Stevens playing a bloodthirsty version of the god Thor.  Mixed with savory battle sequences that have a distinctive 300 style and tone (the opening credits rule!) plus some Jason and the Argonauts like storytelling and you've got a swords flick even a hardcore Viking would approve of.   
Best Feature: There's a one-stop shop 'Making Of' with Interviews and on-set footage that delves a tad deeper into the films' characters. 
Best Hidden Gem: Again I like Conan Stevens flaming red-haired Thor who gives the superhero one a run for his money.  (Take that Chris Hemsworth!)
Worth the Moola: If you're a fan of swordplay, it's a Vikings life for you!